Marshall & Ilsley Corp. Acquired By Canada's BMO for $4.1 Billion
Toronto-based Bank of Montreal will acquire Wisconsin lender Marshall & Ilsley Corp. in a deal valued at $4.1 billion, doubling its U.S deposits and branches.
The Third Largest Canadian-U.S. Bank Deal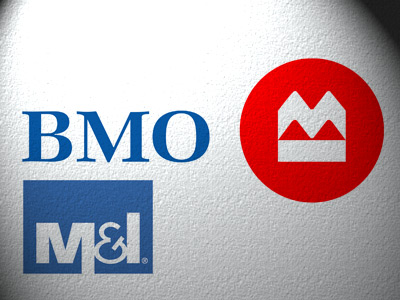 Announced on Friday, M&I entered an agreement with BMO under which BMO will purchase all the shares of M&I, marking the third largest U.S. buyout by a Canadian bank. The purchase will increase BMO's U.S. branches to 695 and its U.S. assets by 47% to $162 billion.
Read: What Happens When a Bank Fails
BMO plans to issue $792 million USD worth of new shares to help fund the acquisition. In addition to acquiring all common stock, BMO will purchase $1.7 billion in preferred shares of M&I that are owned by the government as part of the Troubled Asset Relief Program (TARP).
The bailout money from TARP will be fully repaid before the deal closes. BMO will also assume long-term liabilities in the amount of $5.4 billion and buy existing M&I warrants held by the U.S. Treasury. The boards of directors of both institutions have approved the agreement and the deal is expected to be completed by July 31, 2011.
Find Out: What to do When Your Bank Fails
Substantial Losses to Come
Marshall & Ilsley is the largest bank in Wisconsin with 374 branches and $38 billion in deposits. The bank has reported eight consecutive quarterly losses, much attributed to real-estate loan expansion in states such as Florida and Arizona, which were hit hard during the housing crisis.
BMO estimates future losses of $4.7 billion as a result of M&I's loans. But, BMO said the purchase will yield annual savings of $250 million until the end of 2013.
Ask a Question