Wells Fargo Student Loan Term-Change in Instance of Death, Disability
Having your child go through a debilitating accident — or worse — death, is heart-breaking for any family. Wells Fargo & Co. has considered this, and as of Friday will be forgiving loans for families who've lost a student or if their child is permanently disabled.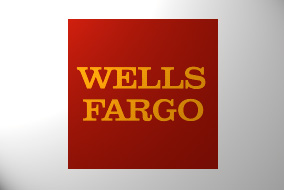 According to the Wall Street Journal, Congress is currently analyzing terms and conditions set by lenders to bring more transparency to the student loan process. Wells Fargo has publicly stated their shift in consideration for grieving families is unrelated to Congress' push for clearer lending terms and conditions. Although Congress is working to refine some of the policies lenders have, there is no requirement to change these loans in the instance of death or disability.
Typically with student loans a co-signer — usually a family member — is needed in order to be eligible for the loan. Many lenders do not have exceptions for families that have lost their student and require co-signers to repay the loans. Bonnie Wallace, vice president of enterprise partnerships at Wells Fargo, was quoted in the Journal saying, "We constantly are looking at our policies and looking at how our policies match up to customer needs."
Other lenders spoke with The Journal ranging from backing this policy to requiring to pay the lenders back in full. "A cosigner accepts responsibility for a loan if the other party is unable to pay, and they are expected to honor the contract as they would other obligations," said Mark Rogers. Rogers is a spokesperson for Student Loan Corp. a lending organization that recently sold its shares to Discover Financial Services.
Wells Fargo has already made their decision and will be proceeding with the shift this Friday, December 24. They have already notified Universities and will have changed the agreements for new borrowers. If you are you use Wells Fargo as your lender, do not expect to get anything in the mail about the changes. Instead, those who would like to find out more information should visit the Wells Fargo Cosigner information page on the website.
Ask a Question