MyBankTracker.com Launches New Bank Profiles
As consumers continue to change there banking habits to include more research on banks before opening an account, a need for more information within our bank profiles pages was needed. So that is exactly what we did with this latest update.
The new Bank Profiles are now easier to navigate than ever before. Along with the standard information we tracked, such as rates and reviews, we now offer insights on bank fees as well as any deals the bank is currently offering.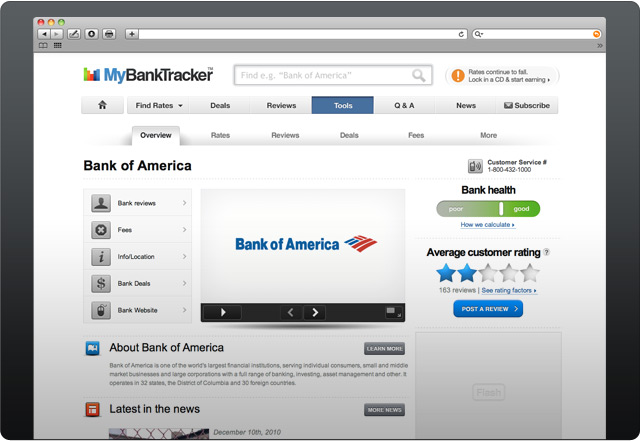 Among the updates, here are a few additions we are excited to offer:
Rates: We have totally re-imaged this experience. In the past, users needed to visit individual pages for each product. For example CDs were on one page and Savings on another. With the new layout, you can easily review all the products tracked for that particular bank.
Here is a link to an example of how the Bank of America® Profile Bank Rates are presented.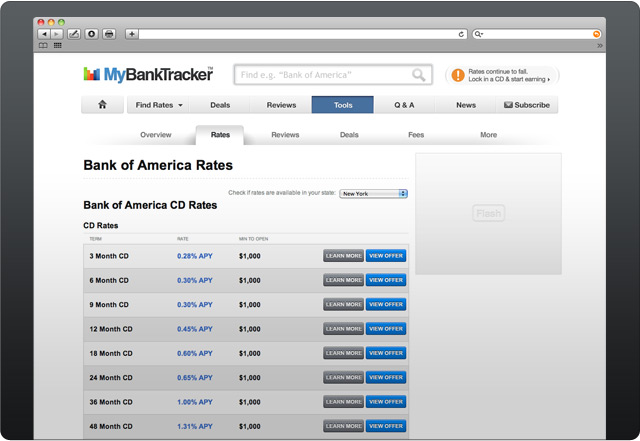 Deals: Earlier this year we launched an easy and simple way to compare and filter through hundreds of bank promotions. Now by visiting the specific bank profile page you are interested in you can easily review promotions specific to that bank.
Here is a link to an example of how the Chase Profile Bank Deals are presented.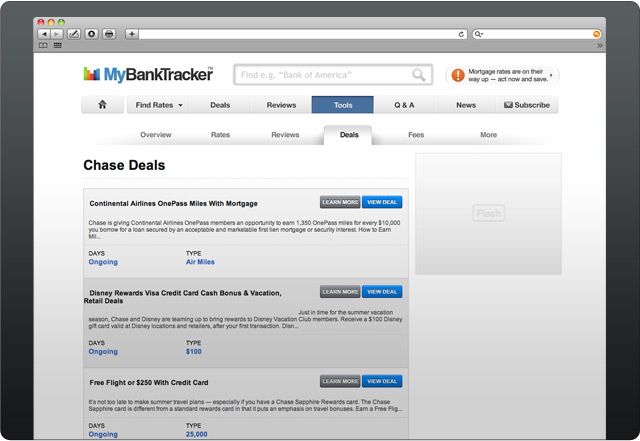 Fees: Hands down this is the best addition to the update. The MyBankTracker.com team has sorted through thousands, if not millions of data points to collect both bank and product specific fees. As a user, you can now see what the bank charges and make sure your banking habits are not causing you to pay unnecessary fees.
Here is a link to an example of how the Ally Profile Bank Fees are presented.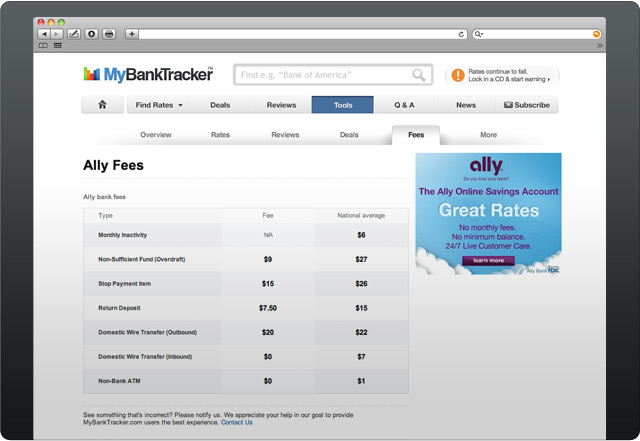 The last update we want to point out is the "Similar Banks" tool. It allows you to quickly see which banks you may want to consider that mirror the same products, size and features of the bank profile you are on.
While there are a ton of other features, we hope this gives you a sense of how this update can help you make smarter banking decisions. If you would like to check out the new profile page for your bank.
What do you think of the update? Is there a feature you wish was there?
Ask a Question