US Census 2010 Income Report
The surveys have been filled out and the results are in: The 2010 US Census. A lot is riding on the census report including Congressional seats, electoral votes and program funding. The census is also a great way to take an in depth look at the growth and changes in our country.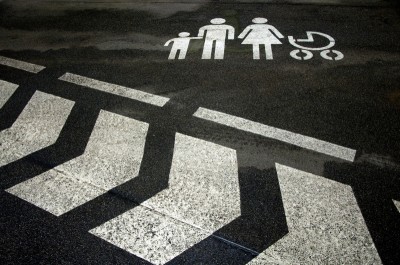 This article summarizes the 80 page Income, Poverty, and Health Insurance Coverage in the United States: 2009 report in order to gauge American's financial state in this current economy.
According to the figures calculated by the census the overall household income has decreased from 2008 to 2009, but the decrease is not considered to be statistically significant. Some important figures to take note of are the increases in income over the past two years:
NonFamily households reported a 1.6% increase
The only two age groups that reported increases were 45 to 54 (0.2%) and 65+ (5%)
Both men and women reported full-time, year-round earning increases with 2.0% and 1.9% respectively.
| Year | 2008 | 2009 | Change |
| --- | --- | --- | --- |
| Median Household Income | 50,112 | 49,777 | -$335 |
| Percent in Poverty | 13.2 | 14.3 | 1.1% |
| Percent Uninsured | 15.4 | 16.7 | .3% |
The last figure shows a significant increases in earnings, which are a subset of income. Sources of income include salaries, pensions, social security payments, public assistance and other such programs.
Poverty & The Uninsured
The hike in poverty and the uninsured signifies Americans continue to struggle to make ends meet in the wake of our economic recession. The 1.1% increase is considered to be the second statistically significant increase since 2004. The newest percentage brings the number of Americans to be considered in poverty to 43,569 million people, bringing poverty to its highest lever since 1994.
The number of American's who reported having health insurance coverage fell from 255.1 million to 253.6 million. Although the drop may seem like a small one, this is the first time since health insurance has been recorded in the census that the number has fallen from the year prior.
Ask a Question