Foreign Exchange Fees on Credit Cards Waived
Foreign Exchange fees are pretty pesky for holiday jet-setters. Depending on your travel destination, you could be paying up to 3% of a purchase in foreign exchange fees, but not for long.
Two months ago we wrote about and compared the foreign exchange fees that credit cards and banks charge for foreign currency exchanges. In lieu of holiday shopping and traveling, some credit institutions have bowed to pressure and lowered or waived those burdensome exchange fees. According to a recent post in the New York Times Bucks Blog institutions such as Chase, Citigroup and AmEx are looking to cut fees.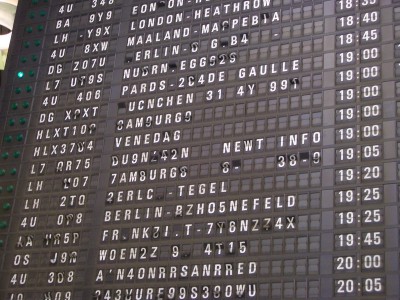 Guide To: Credit Card Transaction Fees
There have been many consumer protection regulations springing up left and right causing big profit cuts to banks. Just last week the Fed announced their plan to instate limitations on debit card transaction fees typically charged to merchants. Although banks have been scrambling to find new ways of charging fees to customers so as not to lose profits, this next move looks to be one for customer satisfaction.
Read: New Debit Card Fees Rule Issues Cuts
Cards Preparing For Change
According to the New York Times, American Express will soon dispose of its foreign exchange fees for both Platinum and Centurion cardholders, and Chase has since dropped the foreign exchange fees associated with British Airways, Hyatt and Intercontinental Hotel co-branded cards. Capital One is still the loyal favorite, offering a 0% currency exchange rate on all cards. Two of Citigroup's new credit cards, the Premier and Prestige Cards, now advertise "no foreign transaction fee."
Ask a Question