Christmas Day is considered a Bank Holiday, making it practically impossible to find a branch open this Saturday, December 25. If you need to withdraw some money better get it in ASAP as most banks are closing early tomoroow and are closed on Christmas Day.
UPDATE:For New Years Hours please visit our New Years Bank Hours post.
December 24 Branch Hours
A lot of branches will be closing earlier tomorrow so your banking needs should be the first stop on your long to-do list. MyBankTracker.com called around to some branches and found:
2 p.m.: On Christmas Eve most branches with PNC, Bank of America® and Wells Fargo will be closing around 2 p.m.
3 p.m.: Chase Bank branches will close at 3 p.m.
5 p.m.: TD bank confirmed that they will be open for customers until 5 p.m. tomorrow.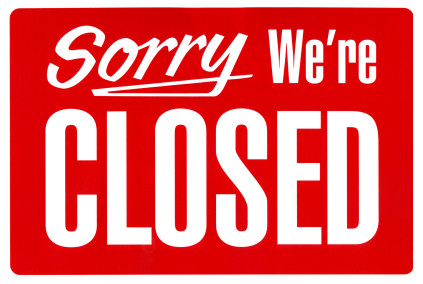 Other Banking Options
If you need to do some last minute banking, a good option would be to explore your financial institutions online banking services. Most banks offer these online services:
You can transfer funds within your account.
Check your current balances across multiple accounts.
Review transactions that are available online for your linked accounts.
You can re-order checks, copies of paid checks, request copies of statements, stop payment on checks and change address and phone numbers if needed.
In addition to the online banking options you have on December 25, you can typically get a hold of a customer service representative through your banks telephone services.
Banks Closed on Christmas Day:
Chase
PNC Bank
TD Bank
Bank of America®
US Bank
Capital One
Wells Fargo
Citigroup
If you do not see your bank on this list or have additional questions you can call the customer service representative at your branch. Most banks will have a recording with their Holiday Hours for those last minute shoppers who may need to get some cash.
Ask a Question