Payroll Tax Holiday, Acquisitions and More: Bank News Wrap-Up
Things are quieting down as people leave work early in preparation for the Christmas festivities, but before you head out take a look at the top stories from this past week.
Canada Makes Big Purchases
Canada had a big week this week as they came in and made billion dollar acquisitions on American soil. On Monday it was announced the Toronto-based Bank of Montreal has finalized plans to acquire Marshall & Ilsley Corporation in a deal valued at $4.1 billion dollars which would double the banks U.S. deposits and branches.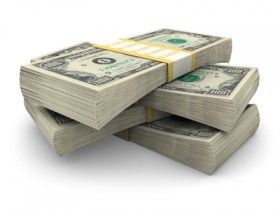 Read: Marshall & Ilsley Corp. Acquired By Canada's BMO for $4.1 Billion
Toronto Dominion or TD Bank, made a similar move the next day when it announced their second biggest acquisition in the U.S. with the purchase of Chrysler Financial for $6.3 billion. This acquisition is TD's second acquisition in the United States and will launch the bank into the top 5 of bank owned auto lenders in the U.S.
Check Out: TD Bank Acquires Chrysler Financial for $6.3 Billion
Payroll Tax Holiday
This week the public gained interest in the recent Payroll Tax Holiday — a provision included in the recent Tax Cut Extension Bill. Under the Payroll Tax cuts Americans will be allowed to pay 2% less on their payroll taxes. This new policy was met with some controversy as many people grew concerned over what this meant for social security benefits in the future.
Learn: Obama's Payroll Tax Holiday brings 2% Cuts
See: Payroll Tax Holiday 2010 Threatens Social Security
Holiday Preparations
MyBankTracker.com knows that the holidays are stressful, if you are looking for some extra shopping help check out our Holiday Sales page to see what's going on around the web. MyBankTracker.com also put together a few guides to help you figure out:
We wish all a happy and safe Holiday!
Ask a Question