Canadian Banks Are Making a Push Into the U.S.
According to the Bank of International Settlements, Canadian banks are considered the strongest in the world. U.S. banks that have been weakened as a result of the economy have become prime targets for Canadian banks that are active in global expansion.
Canadian Banks Eyeing Growth
Canada's banking market is offering little growth for banks with solid balance sheets. In an effort to increase business and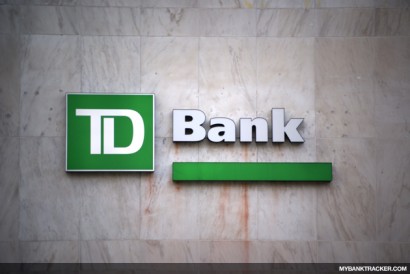 please investors, Canadian banks are left with no other choice than to look beyond its borders.
In 2010 alone, Toronto-Dominion Bank has acquired Riverside National Bank of Florida, South Financial Group, and Chrysler Financial. The recent acquisitions marks increased growth efforts as TD Bank hasn't shown this type of activity since its 2007 purchase of Commerce Bank for $8.5 billion.
Bank of Montreal, the parent company of Chicago-based Harris Bank, recently bought Milwaukee-based Marshall & Ilsley for $4.1 billion, increasing its presence in the banking industry of the Midwestern region.
Read: Marshall & Ilsley Corp. Acquired By Canada's BMO for $4.1 Billion
Recent moves outside of the U.S. include Royal Bank of Canada buying Hong Kong wealth management assets of Fortis Bank along with a deal to buy London-base Bluebay Asset Management and Bank of Nova Scotia's acquisition of South American banking operations of Commerzbank AG and Royal Bank of Scotland.
Canada Has Capital and Looking Southward
In Canada, the top five banks are Royal Bank of Canada, Toronto-Dominion Bank, Bank of Nova Scotia, Canadian Imperial Bank of Commerce, and Bank of Montreal. Their operations cover a complete range of banking needs, which include retail and investment products and services. Of the five biggest Canadian banks, Bank of Nova Scotia is the only one that has steered away from the U.S. market.
The prime minister of Canada, Stephen Harper, has attributed Canadian bank resilience to strict bank regulations and management. Because federal law prohibits any person or company from owning 20% of a chartered bank, there is a diminished concern over takeovers.
Despite having a closely controlled financial system in Canada, which has yielded substantial profits and capital accumulation, there are limited internal opportunities for expansion.
Therefore, Canadian banks are heading south in search of ailing U.S. banks. Many American banking customers may soon discover that their local banking branch is owned by our neighbors from the Great White North.
Ask a Question