Bank Branches of the Future Compete with Online Banking
Right before the Holidays, Citibank cut the ribbon on its new $3 million dollar flagship branch, located in New York's Union Square and is the newest push by the big banks to bring back the branch banking experience.
There is no denying that the banking experience has definitely evolved over the last year. Mobile banking has become a growing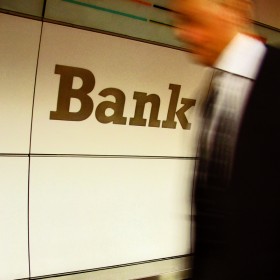 trend – ready to over take online banking, while the way we manage and handle our money has also changed, if not adapted to new banking fee requirements. With so much change, the traditional bank branch visit has decreased by 20 percent in the last decade (source. Celent), yet banks are spending millions to improve the experience and get the customer back to a face-to-face experience.
The reason – when it comes to major financial decisions like opening a mortgage, consumers still prefer to do it in person.
As a USAToday.com article reported this week a number of the large institutions have begun planning an introduction of new services in hopes of capturing more consumers across multiple services, including mortgages and wealth management.
Citi: As we quickly highlighted in the intro of this article, Citibank opened a new flagship branch to highlight what is to come in future Citibank branches. The nearly 10,000 square foot location attempts to present class, comfort and friendliness through cutting edge modern design and technology.
This includes sleek leather couches, resembling something you would see in a hotel. ATMs that allow checks to be deposited without envelopes are also added, something Citi was lagging compared to its competitors. Where it does separate itself from the competition is free WiFi and 24 hour customer service assistance via video.
Here are other features Citibank rolled out with the new branch.
Media walls that allow customers view information about Citi, live market updates, global and domestic news and local weather and time;
Access to global experts via private two-way video conferencing;
Beginning early 2011, regular financial seminars on investing, buying a home, estate planning, retirement planning and more
Bank of America®: The largest U.S. bank is taking a different approach, instead focusing adding representatives who specialize in customer care. In the new year the bank will offer mortgages, small business lending and investments to attract and hopefully convert more customers.
In addition to improve the personal experience, Bank of America® is also issuing tracking numbers, much like you would receive with a technology company to easily follow up on conversations that you may have had with three different reps.
Chase: Much like Bank of America®, Chase is adding specialists on personal loan and wealth management services. They are quickly meeting their goal to roll out more than 5,000 branches by the end of 2012.
TD Bank: As we originally reported back in February of this year, TD Bank made a commitment to take their branches green and become carbon neutral. TD Bank's business model is already built around the in branch experience. With no bulletproof glass, 7 days a week service and dog friendly, TD Bank attempts to live up to their slogan as America's most convenient bank.
With all the updates, one additional consistent among the big banks is the move to extend banking hours during high traffic areas.
What do you think of the new additions? Is there a feature you are looking for that currently does not exists?
Ask a Question