Expected Price Hikes and Drops for 2011
As the economy struggles to right itself, commodity prices are fluctuating in response to adverse weather conditions, global politics and demand. Lower profit margins and quarterly forecasts have CEOs trembling, and the prices of goods and services show it.
Not to mention inflation. As expected, tuition costs, health insurance, credit cards and airfare fees continue to rise. But fear not! If 2011 will be anything like 2010 it's going to be another difficult year to predict. Price increases can imply many things, not all of which are bad.
2011 Price Hikes:
Don't get mad at the barista next time you get your coffee. Your local joe joint is paying more for its coffee. Not only did coffee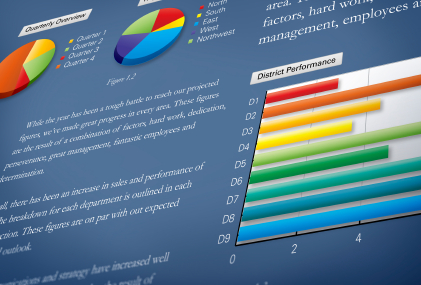 futures jump 40% over the year, but the price of sugar was at its highest since 1989. It's no surprise that Dunkin Donuts is up in arms, expecting a tough year ahead.
Chocoholics prepare for the pinch. Cocoa prices have been on the rise recently, due to weather problems and demand. Take a hint from commodities trader Anthony Ward, who is buying up all the cocoa he can get his hands on and further driving prices skyward, as reported this year by the New York Times. Unfortunately, the economy works in such a way that weaknesses can be exploited for the benefit of wealthy individuals. Fear not, for what goes up must come down, but probably not soon.
If you haven't noticed yet, going to the movies is not getting cheaper. Media profits have taken a hit from streaming, online video, such as Netflix, and movie ticket prices show. As 3D catches on in popularity, the movie costs are on the rise.
Local municipalities are still digging themselves out from the economic collapse of 2008. Keep your eyes peeled for rising water rates.
Notice the larger-than-normal credit card policy change notices you've received in 2010? Yeah, don't expect credit institutions to play nice after the credit reforms that were recently passed. Though, the president fought for and achieved some legislation for the benefit of credit card holders, credit institutions have responded as expected and are exploiting the loopholes. Don't be fooled. Credit card companies are making up for lost profits with hidden fees, so stay on top of your cards and the new hidden fees you are and will be paying.
2011 Price Drops:
Amongst the price increases consumers can expect in the coming year are great savings that pass under our noses. Technology affords us many things that once came at a monetary cost.While movie ticket prices are on the rise, the number of movies people now have instantly from the click of a button is nothing short of impressive. Inroads in technology ultimately benefit the consumer, many times without the consumer ever realizing; that's what good technology does, after all. We're in the midst of a digital revolution that can initially seem threatening and impact the economy in an adverse way but ultimately is making life easier for everyone. It's no surprise that HDTV's and other tech products continue to drop in value. Even the prices of popular gadgets such as Apple's iPad are expected to drop in the next few months. One thing consumers will save money on—and with—is technology.
Ask a Question