Successfully Setting Financial Goals For 2011
As 2010 comes to an end, as many as 83 percent of American will look for ways to be smarter with their finances in 2011. This usually leads to creating financial goals, but knowing what goals to create will be as important as keeping them.
Right before the holidays, we told you about a friendly holiday bonus the government passed along to us, which could equal to as much as $2,000 in extra cash back this tax season.
So, knowing we will be receiving a few extra dollars more in the new year to assist us in meeting those new financial New Year's resolutions, let's look at a few tips to help you choose a goal to tackle and how to realistically set expectations.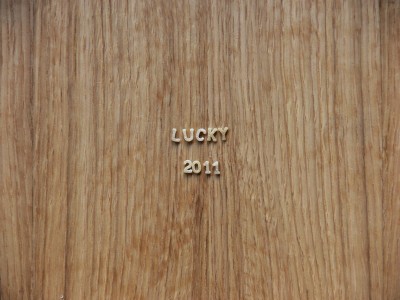 Identifying goals that are right for you
Yes, its easy to pick one of the many money concerns you may have and just go in with huge expectations, but we all know how that usually turns out – unfilled and disappointment. According to the poll from Sallie Mae, found that Americans top money goals for 2011 are to cut general costs and expenses (20%), pay down credit cards (16%), and take a vacation or make a major purchase (13%).
Knowing what Americans are thinking of tackling, let's consider these steps in setting up your financial goal correctly:
Bullet out your current financial situation and any upcoming events that will effect your finances
Identify goals that you will be passionate about so you feel confident you will stick to – starting goals you think you should never last
Break goals down by both short-term and long-term, as well as savings vs. changing your banking habits
Make sure the goals you choose to start are measurable. For example "rich" is not measurable, but "$10,000 in savings" is
Automate, this will help ensure you continue to invest
Set a time frame to completion, so you can track your progress
Of all the steps, I personally believe Step#2 is the most important. It is so easy to start a goal because you think you should. Your financial drive should be enjoyable and exciting, just like saving for a vacation or that item you really want. While some goals may need to be done, just because, try and figure out a way to add passion to it and you may just find contributing to the goal much easier.
Types of goals & how to approach them
Now that we have an understanding of how to find the right goal for you, lets take a look at the most common goals Americans tackle.
Getting out of debt: getting out of debt is like attempting to lose weight. Everyone says they are going to do it, but only a small percentage do. Those looking to cut their debt need to set a goal of how much they want to eliminate.

For example: $10,000 in credit card debt OR $5,000 in student loans

College Education: probably a bigger goal this year than in the past. This is due to the recent statistics that show college tuition has increased 6.1% for a Public Four-Year in-state on campus from 2009 to 2010 (collegeboard.org).

More families should look to open a 529 or savings account to begin setting aside funds to cover these costs. This goal is long term, and so will probably receive a smaller investment, but the tax advantages and state tax deductions will help it grow.

Down payment on a house: with the U.S. Census Bureau reporting home sales down 28% year-over-year for the month of October, we may find more people savings on a down payment as new home prices are at their lowest.
Emergency Fund: if the financial crisis taught us anything, it was that having an emergency fund can be the safety blanket needed to hold you over while you get back on your feet. If you are unsure of how much you should save, a rule of thumb is to have 3 months worth of expenses saved.
Be prepared for change
Whenever you make the decision to change your lifestyle, things can become awkward, hard and downright annoying. This change can be even harder when it applies to your finances.
Take the first month of your goal slow, to allow time to adjust your banking habits and lifestyle habits. The trade-offs could be upsetting in the beginning but the payoff will make up for it. You never know, you may choose not to switch back to those old habits.
Ask a Question