Bank of America: WikiLeaks and $2.8 Billion Settlement Start off the New Year
Bank of America® Corp., has had a busy start to 2011 as it was announced that they will be paying $2.8 billion to Freddie Mac and Fannie Mae to bring an end to home loan disputes. This news hit just as the bank was sorting out a defense plan for all the WikiLeaks buzz.
BofA Settles Claims
Bank of America® has taken a step towards resolving loan-issues created by their acquired mortgage originator Countrywide. Fannie Mae and Freddie Mac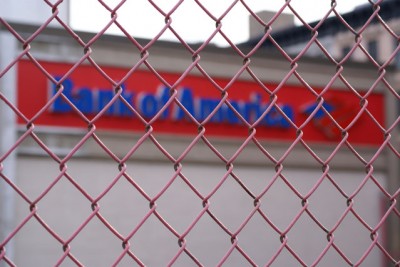 have been pressuring lenders to take back loans that were defaulted due to mortgages based on faulty data. Bank of America® is attempting to take action in response to the housing crisis in order to bring relief to those affected. The Charlotte North Carolina based-based company also announced that it is no longer under the governments Troubled Assets Relief Program (TARP) because of its fulfillment of increasing equities by $3 Billion.
Freddie Mac and Fannie Mae were looking for a resolution to the faulty paperwork filed by Countrywide after they neglected to follow mortgage guidelines resulting in defaulted loans. According to an AP release, "The investors argue that Countrywide's practice of modifying loans found to have faulty paperwork or those written outside of normal underwriting standards breached signed agreements with the investors. By continuing to service bad loans rather than speeding up foreclosures, the group claims, Countrywide ran up servicing fees, enriching itself at the expense of investors."
The bank, responsible for countrywide though acquisition, paid $1.34 billion in cash to Fannie Mae for existing claims and $1.28 billion to Freddie Mac for a global settlement (including future claims) on December 31, 2010. This move brings the bank closer to clearing the bad record absorbed from its acquisition of Countrywide. Bank of America® is not only struggling to improve its reputation with Fannie Mae and Freddie Mac, but it is also bracing for the potential attack from Julian Assange.
Executives Prepare for the WikiLeaks Bomb
Whether or not Julian Assange's banking 'megaleak' is about Bank of America® is not a concern to the nearly 20 officials conducting an internal investigation to catch anything that would be a threat if released to the public. A New York Times article states the team is, "scouring thousands of documents in the event that they become public, reviewing every case where a computer has gone missing and hunting for any sign that its systems might have been compromised."
READ: WikiLeaks Targets BofA
Learn: Bank of America® Suspends WikiLeaks Payments
This is not the first sign of the Bank's nervousness, a few months ago they joined other financial organizations in an effort to halt WikiLeaks payments made by their customers. Their latest attempt at finding any potentially leaked information is clearly a sign that there may be something to hide from the public.
Ask a Question