Planning on opening a new checking account this year or just want to avoid those pesky bank fees, then Citibank could be an option worth checking out. Just be prepared to complete a number of requirements.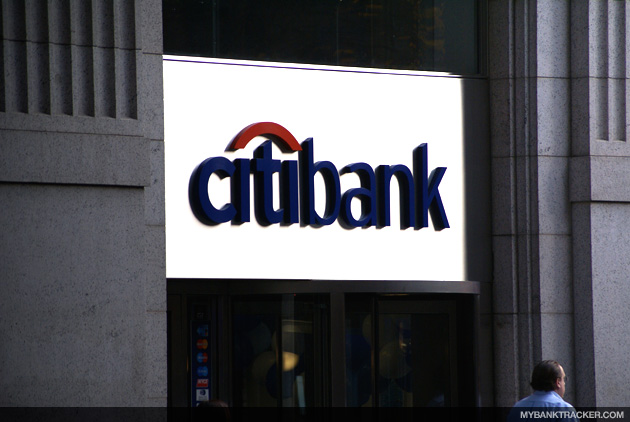 Back in November of 2010, we reported that Citibank (NYSE:C) had finally taken the direction of other big financial institutions and phased out their low feechecking account EZ Checking. With only three options available, Citibank has really made it easy for those looking for a checking account.
Citibank Checking Options
We should quickly mention that there is a Student Checking account that is available as well, but the three account covered in this article are available to everyone.
Basic Checking: The name of the account really says it all. It is a basic checking account for those looking to keep their money in a bank, while still having the ease of gaining access for purchases, wire or move money around on a day-to-day basis. The account does not earn interest and no minimum deposit or monthly balance is required.
Minimum Opening Deposit – $0.00
Monthly Service Fee – $8
Waive Fee – If you complete five (5) or more of the following transactions, in any combination, from your Basic Checking and/or any linked Basic Savings, within a statement period, the monthly service fee for that statement period will be waived:
Direct Deposit, Point of Sale debit card use (PIN-Based and Signature purchases)
Check debits (checks paid), Individual or recurring bill payments made through CitiPhone Banking® (including bill payments made using Citibank's Telephone Automated Bill Payment Service and Staff Assisted Bill Payments1),
Citibank® Online, CitiBusiness Online and Citi Mobile. (Qualifying bill payments do not include payments made by checks or internal transfer payments made to accounts of Citibank or its Citi affiliates.)
Auto deduction/ACH payments.
Note, qualifying ACH payments are debits, not credits, and do not include Checking Plus® transactions. ATM cash withdrawals made at Citibank and non-Citibank ATMs. Transfers do not qualify.
Tip: The $2.00 Non-Citibank ATM Fee cannot be avoided
The Citibank Account: One of two interest-earning checking accounts from Citibank, there are few benefits to this account over the Basic Checking. The first is a $50 Cash Bonus when you open the account. The second is the waived any non-Citibank ATM fee when you have a combined $6,000 average balance. Otherwise the fee is $2.00 per withdrawal. Foreign ATM fees still apply. This account does carry an APY, but it is extremely low at 0.01% APY, which is down from 0.05% since November.
Minimum Opening Deposit – $100.00
Monthly Service Fee – $20
Waive Fee – Keep an average monthly combined balance of $6,000 across any of these accounts:
Checking (Interest or Regular), Eligible Citi Personal Wealth Management investment accounts, Citibank credit cards, Loans and credit lines, Mortgages, Retirement accounts, Savings (CDs, Day-to-Day Savings, Money Market Accounts)
Citigold Checking: Citigold is the premier checking account offered by Citibank and unlike The Citibank Account, the interest rate earned is tiered based on your account balance. Unfortunately as of 01.03.2011 the APY was the same for all three tiers at 0.10%, down from 0.15% in November 2010.
Compared to The Citibank Account, other benefits included a non-Citibank ATM fee fully waived (reg. $2.00 per withdrawal) and no annual fee (reg. $25) for the Citibank / AAdvantage debit card reward plan. The Citibank / AAdvantage debit card reward plan allows Citibank checking account members the chance to earn American Airlines AAdvantage miles on qualifying debit card purchases.
There is also a $100 cash bonus which you can take advantage of if you plan to open this account.
Minimum Opening Deposit – $500.00
Monthly Service Fee – $30
Waive Fee – Have a combined average balance of $50,000 for all deposit or retirement accounts OR a combined average balance of $100,000 in deposit, credit, investment and retirement accounts OR $250,000 if you include your CitiMortgage
Citibank EZ Checking Package: Though the account is no longer available to new checking account members, those who had the account prior to October 23, 2010 should be prepared to pay a monthly service fee when their combined average monthly balance is below $1,500.
$7.50 for CT, DE, MA, NJ, NY, PA, TX
$9.50 for CA, DC, FL, IL, MD, NV, VA
$2.00 Non-Citibank ATM Fee cannot be avoided
| Service | Charge |
| --- | --- |
| ATM and Debit Card Fees outside the United States | N/A |
| ATM and Debit Card Fees: Non-Wells Fargo ATM | $2.00 |
| Statement Print Out at an ATM | N/A |
| Overdraft | $34 |
| Deposit Item Returned | $10 |
| Stop Payment | $30 |
| Wire Transfer: Domestic Outgoing | $25 |
| Wire Transfer: Domestic Outgoing online | $18.75 |