Wachovia Free Checking Discontinued in 2011 by Wells Fargo
As Wells Fargo prepares to convert the remainder of Wachovia branches, Free Checking looks to be the first to go. Current Free Checking members in New York and New Jersey should expect changes as early as March.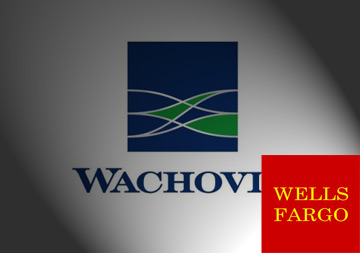 Today, NJ.com reported that Wells Fargo would stop offering Wachovia's Free Checking on February 5th to any new customers, with New York shortly following. In speaking with a Wachovia customer service rep, this move is in preparation of fully rebranding Wachovia to Wells Fargo in March for New Jersey and April in New York.
This move to drop Wachovia's Free Checking account should not be a surprise. When the government began setting new regulations during the summer of 2010, Wells Fargo was quick to cut their Free Checking.
What Will Change
Though the Wachovia representative was not sure what account would be replacing their Free Checking, we assume it will be the Wells Fargo Value Checking. For current Wachovia Free Checking customers, they should expect their accounts to be switched during the first half of this year as well.
To help you prepare for this switch we have created a chart (shown below) to compare the two accounts. As you will see, customers who are willing to stick with the bank will need to meet certain minimums to avoid fees.
| Description | Free Checking | Value Checking |
| --- | --- | --- |
| Opening Balance | $100 | $100 |
| Monthly Service Fee | $0.00 | $5.00 |
| Minimum Balance to Avoid Fee | NONE | $1,500 |
| Direct Deposit to Avoid Fee | NONE | $250 per deposit (non combined) |
| Overdraft Fee | $22 | $25 |
| Non-ATM Withdrawals | $2.50 | $2.50 |
| Outgoing Domestic Wires | $25 | $20 |
Free Checking continues to be offered through online banks such as ING Direct and Ally Bank — who both offer no fee interest earning checking accounts. To compare interest earning checking accounts, visit our Checking Rates comparison table.
With the change, do you plan to stay with Wells Fargo/Wachovia or will you switch to a bank that has a checking account with fewer fees?
Ask a Question