2011 Marks the Evolution of the Checking Account
This week Bank of America®, America's largest bank solidified what is sure to be a growing trend throughout 2011: Setting new standards of Checking Accounts.
For anyone who is a member of a bank, a checking account is no doubt their closest link. As a day-to-day connection to your money, consumers rely on checking accounts for most banking needs. This is why recent actions by both big and small banks to restructure these accounts, by adding new fees and requirements, are a little hard to swallow.
New Fed Limits Cause Banks to React
If you ask any bank representative why these changes are occurring, the answer will point at the Feds. In the last year the Fed has proposed and integrated new limits on the how much banks can charge in fees, both to consumers and merchants.
While the limits were first placed on credit cards, it slowly moved to regular banking fees such as overdraft and most recently was forced on interchange fees, which affects what banks can charge retailers when processing debit card transactions.
New Rules Force Consumers to Double-check Banking Habits
When both Bank of America® and Chase announced changes to their checking accounts, they were quick to highlight that the need to meet requirements to avoid fees is nothing new. While this is true, the requirements did become harder.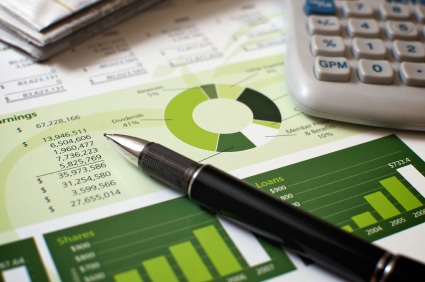 Starting in February, which is when most of these changes will take place, consumers should begin to review their own banking habits to ensure they can still avoid any monthly fees. Banks have become more aggressive in both their minimums and need for direct deposit, which now required one lump sum versus combine deposit amounts.
Another major shake up in the checking community is the emphasis on relationship banking or the need to carry multiple accounts with the same bank. Though in the past you may have carried a checking account with one bank and a savings with another, recent rules make certain fees ranging from $15 – $25 per month unavoidable unless you carry additional accounts, such as a credit card or mortgage.
A Possible Death to Rewards…Unless You Have $50,000 in Deposit
One of the biggest trends in 2010 was reward checking accounts and debit reward accounts. These accounts offered customers the opportunity to earn extremely competitive interest rates the trumped some CD rates, but as with standard checking, these new regulations are forcing banks to lower fees, and increase requirements – making these accounts less attractive.
For example Cambridge Savings Bank and Danversbank, two community banks that offered 4.00%+ interest earned checking accounts dropped their APY's by as much a full percentage point to 3%, with no insurance this drop will not continue.
As banks stand to loose $100 million as Cleveland, Ohio bank KeyCorp is projecting to $2 billion, which Bank of America® issued this week, offering perks to the average consumer is not their top priority.
When Does it End
As long as regulators are actively proposing new limits, banks will be looking for new ways to cover lost revenue.
As consumers, we need to focus on our own finances and ensure our current banking relationship is the right fit. Compare the new rules, with your banking habits and if the option to meet requirements and avoid fees is not looking good, it maybe time to visit your local community bank or go online.
Ask a Question