Fifth Third Bank Launches P2P Service
Fifth Third Bancorp is the latest bank offering P2P services, as they prepare to add 'Popmoney' an extension of the banks online services to mobile phones. The bank plans to work with CashEdge, a software and services company that specialized in money movement for financial institutions.
Although the mobile banking industry has seen a recent boom in popularity, Person-to-Person mobile payments is still a relatively young service. The Cincinnati-based bank is expected to launch this service in June. One of the convenient features of Popmoney is that the receiver of the money transfer will not need to bank with Fifth Third, the lender must.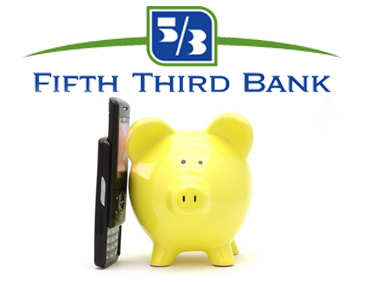 How it Works
The Fifth Third Bank customer who would like to transfer funds to another individual will have to have the recipients email address, cellphone number or bank account number.
Depending on which one the Payor uses, the recipient will have to either 1). access their email account to receive directions to go to the Popmoney site and select his or her bank from the list of 175 banks that use it, OR 2). do the same process over text messaging if cellular phones were used
OR the recipient can just link his or her bank account directly to Popmoney.
The Payor can deposit the money directly into the recipients account if they have the recipients account number.
Transfers typically take one to three days to show up in the account.
Bringing Customers Convenience
The main goal of Fifth Third was to bring customers greater flexibility when it comes to payment options. Officials at Fifth Third see this as tool that customers can use to make day-to-day payments involving landlords, school payments (i.e lunches, field trips, uniforms) and other things that need a quick transfer of money. The vice president and director, alternative delivery, of Fifth Third bank Larry McClanahan spoke with Banking Systems & Technology about the new feature, "This is an easy way to facilitate payments for those transactions," Mclanahan says. "People might also use this for gifts and birthday payments."
Mclanahan also mentioned that this is not a profit making move by the bank, "It's a part of improving the customer experience. It provides services that existing customers want, so we continue to service them and they have no reason to look for other financial institutions, and we provide a service that other financial institutions may not offer, so it's a customer acquisition opportunity as well." Some other banks currently offering P2P are Chase, PNC bank and ING DIRECT.
Ask a Question