New Debit Card Rules: How They Affect You
The new debit card fee rules proposed by the Federal Reserve Board on December 16 could drop interchange fees, paid by merchants, by as much as 84%. Banks and credit card companies will be looking to recover loss revenue – most likely to come out of the pockets of consumers.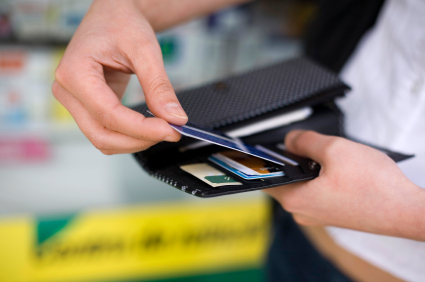 New recession-influenced consumer spending habits have led to decreased credit utilization.
According to the Federal Reserve, debit card usage in the U.S. has exceeded all other forms of non-cash payments. The focus from credit card reform has shifted to the debit card market.
The Fed Debit Card Fee Proposal
The average debit interchange fee in 2009 was 44 cents per transaction, or 1.14% of the purchase while credit card interchange fees are higher at 2-3% of the transaction. In the same period, debit card interchange fees was responsible for $16.2 billion in revenue.
The outlined plans drafted by the Fed would set interchange fees between 7 to 12 cents per transaction. The Fed proposal is open for public comments until February 22, 2011 before any decision is made. Should the proposed rules come into effect, banks and credit card companies could lose over $13 billion in revenue from debit interchange fees.
How Consumers Will Be Affected
Similar to how new overdraft rules, which went into effect in August of last year, initiated a movement away from free checking, we can expect these debit card fee rules to provoke another change in the operations of banks and credit card companies.
Because debit cards are connected to checking accounts, banks will continue drifting away from the notion of offering free checking. Costs of banking would increase fees for checking accounts or conjure up some new form of penalty fee.
Or, requirements would be stricter in order to waive the monthly fee for a checking account. When a debit card is swiped, the cardholder can either choose "debit" or "credit" for the type of transaction to classify the purchase. Some banks would waive your monthly checking account fee if you use your debit card to make a certain number of "credit" transactions. Banks prefer you select "credit" because they collect higher interchange fees.
Citibank's Basic Checking would waive the monthly fee if you make five or more debit card "credit" purchases per month. Other banks who don't yet stipulate these waiver options could impose such requirements in the future.
A possibly positive outcome that would offset the impending bank fee hikes is the decrease in retail prices. The decreased transaction expenses for merchants means they will be able to cut prices on consumer goods in compete and drive business.
If the proposed rules are adopted, they will be set to take effect on July 21, 2011.
Ask a Question