IRS Increased Tax Liens For Fiscal 2010
The Internal Revenue Service's tax "hard-core enforcement actions" is wreaking havoc on taxpayers struggling with finances, a report from the government agency's internal monitor revealed.
Despite the high unemployment rate and other financial difficulties Americans have faced in recent years, the IRS has dramatically increased the number of tax liens it files each year. Filing some 1.1 million liens in the fiscal year 2010, compared with just 168,000 for the same period in 1999, the National Taxpayer Advocate's 2010 Report to Congress concluded.
How Can Tax Liens Hurt You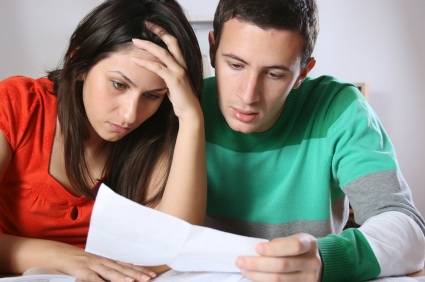 The IRS can impose a tax lien over an individual's assets in order to guarantee payment of delinquent tax liabilities. The lien can even be extended over an individual's future assets. While imposing tax liens hasn't been proven to increase the agency's collection of revenues, they are reported to credit agencies and can severely damage a taxpayer's creditworthiness for years. A tax lien recorded on a credit report can affect an individual's ability to obtain a job, housing, a mortgage or even credit.
A Call for Reform
The report called for a long-due overhaul of the federal tax code, and blasted current rules for failing to achieve the agency's goal of long-term and voluntary compliance.
"Tax collection requires a delicate balancing of the government's interest in collecting revenue and ensuring that all taxpayers pay their fair share of tax, on the one hand, and protecting financially struggling taxpayers from unnecessary harm, on the other" National Taxpayer Advocate Nina E. Olson said in a Jan. 5 news release. "Current IRS policies do very little balancing. For example, IRS lien filing policies are all about 'protecting the government's interest' and don't consider the impact on the taxpayer."
Without sufficient proof that tax liens are an effective means of collecting unpaid taxes, Olson urged that the IRS instead implement collection alternatives that could assist individuals and small businesses through financial roadblocks.
"Absent data that show liens make a meaningful contribution to revenue collection and especially in this economy, I find it unacceptable that the IRS continues to torment financially struggling taxpayers in this way," said Olson in her report.
Ask a Question