Defaulted Student Loans May Benefit The Government
The U.S. Government will recover 85% of the defaulted federal loans it guarantees for higher education costs, calling to question whether the public's investment is as much at risk as some would believe. Budget figures released by the White House for the fiscal year ended Sept. 30 showed the federal government can expect a gross recovery of up to $1.22 for every dollar of defaulted student loans. Roughly $49.9 billion of Federal Family Education Loans and Federal Direct Loans were defaulted for the 2010 fiscal year, excluding interest.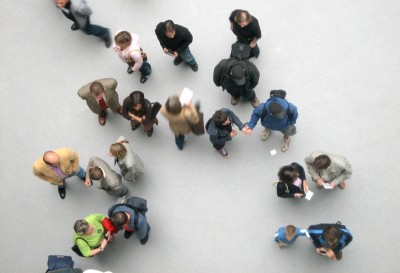 The news comes just months after the U.S. Department of Education announced the national default rate on federal loans for the 2008 fiscal year stood at 7% from a previous rate of 6.7%. Those rates were significantly higher for attendees of for-profit institutions (whose default rates rose to 11.6% from 11%) and the lowest for those attending private institutions (whose default rate rose to 4% from 3.7%).
Regulating For-Profit Schools
To counter the rising rate of default for student borrowers, the federal government proposed several new rules to protect student lenders last summer, including tighter regulations on for-profit higher education institutions receiving federal dollars. Under current rules, all schools with a default rate of 25% or greater for more than three consecutive years, or schools with a default rate greater than 40% in the latest year, face loss of eligibility in federal student aid programs.
At that time, the U.S. Senate Committee on Health, Education, Labor and Pensions published a report addressing the need for greater government oversight of the for-profit higher education industry, which received 23 percent of all Federal student financial aid dollars, roughly $23.9 million, in the 2008-2009 school year, the report revealed. In contrast, for-profit university enrolled just 10% of all higher education students.
"Taxpayers are investing billions of dollars in for-profit colleges, yet student debt and default rates at these schools are disproportionally higher than at non-profit and public universities" said Sen. Tom Harkin (D., Iowa), chairman of the Senate HELP Committee, at the time. "This data begs for oversight of this industry, which will begin with our first hearing today."
Is the Public's Investment Really at Risk?
These legislative initiatives, aimed at protecting taxpayers' money, could appear misguided to some in light of the high returns both the government and taxpayers stand to recover from defaulted student loans, as the WSJ is quick to point out. The government will be earning much more interest when loans are defaulted instead of paid in full over time with these new regulations. What benefits the government though, will not necessarily benefit the borrower. In contrast, banks issuing credit cards typically receive just 10 cents on the dollar for overdue credit card payments, meaning taxpayers are losing very little of their investment. Yet, not all policymakers would necessarily agree with this line of logic, including Harkin, who told the WSJ that the defaults "should not be considered success, for either taxpayers or students that end up in debt."
Student loans are amongst the hardest types of debt for individuals to discharge, and the government can offset overdue amounts by garnishing a borrower's federal and state tax returns, social security payments, and wages.
Do you think the government should better regulate for-profit profit schools? Tell us what you think.
Ask a Question