United Bank Debit Card Usage Fees Increase
United Bank is joining the slew of banks making changes to their various fee structures, but unlike the other banks, United has focused on their debit card transaction fee.
The Charleston Daily Mail reported the bank plans to increase their debit transaction charge from 25 cents to 50 cents. This 100% increase will cause many debit card users to re-evaluate their card use. This fee can add up over time if the debit card users are not careful. Making multiple separate purchases can leave you paying up to 1/3 of your purchase costs in transaction fees. For example if you made all the below purchases separately:
| Item | Cost | Previous Transaction Fee | Newest Transaction Fee |
| --- | --- | --- | --- |
| Apple | 37 cents | 25 cents | 50 cents |
| Bottle of Water | $1.50 | 25 cents | 50 cents |
| Gum | $1.39 | 25 cents | 50 cents |
| Milky Way Bar | 89 cent | 25 cents | 50 cents |
| TOTAL | $4.15 | $1.00 | $2.00 |
Nearly 50% of the money you spend on these small items would go towards transaction fees with the increase.
How To Avoid These Fees
Unfortunately the new financial regulations instated to protect consumers, do not protect against changes to debit card fees. The best way to avoid this fee is by using United Bank's debit card as a credit card instead (an option available with their cards). If the customer chooses the 'credit' option when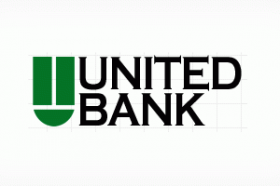 paying for a product, they will completely avoid the transaction fee. Basically, any transaction that the customer will have to sign to complete will not result in an transaction fee.
The Charleston Daily Mail spoke with Steven Wilson, United Bankshares' executive vice president, as he defended the increase, "The fee for the personal identification number-based debit card transactions has remained unchanged for years and was recently increased to bring the fee more in line with the market."
Paying by credit card will help you avoid these fees, but for those who have problems with money management may find that constant use of credit will rack up debt. Those who do not have strong credit can pay by cash or check as another options. This move by United is bound to cost them some customers considering there are plenty of other banks that do not charge these point-of-sales fees for debit card use. Be careful if deciding to switch banks, while one may not have a debit card transaction fee, they may have new checking account fees that do not fit your banking needs.
Ask a Question