U.S. Bank: Special Odd-Term CD Rates Available
U.S. Bank is currently offering special CD rates on its 19-month, 37-month, and 59-month online CDs. Compared to some of the CD rates found at other large banks such as Chase, Bank of America®, and Citibank, U.S. Bank's special rates are paying you more for saving.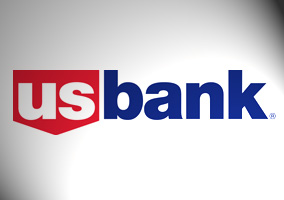 As the fifth largest U.S. commercial bank, U.S. Bank's odd-termed CD options at such high yields are an uncommon occurrence.
U.S. Bank Compared With Other Big Banks
Despite the non-traditional maturity terms, the special CD rates offered by U.S. Bank still beat the national averages and top the CD rates from most of the other big banks.
The 19-Month CD earning 1.15% APY is better than the 0.65% APY 24-Month CD found at Bank of America®.
The 37-Month CD earning 1.70% APY comes out more enticing compared to Chase's 36-Month CD paying only 1.01 % APY.
The 59-Month CD earning 2.50% APY beats the 5-Year CD at Citibank that earns only 1.25% APY. It even outshines the 2.40% APY 60-Month CD from Ally Bank.
Special CD Rates at U.S. Bank
The promotional rates offered by U.S. Bank are applicable only on these odd-termed CD products:
| CD Maturity Terms | Interest Rate | Annual Percentage Yield (APY) | Minimum Opening Balance |
| --- | --- | --- | --- |
| 19 months | 1.14% | 1.15% | $1,000 |
| 37 months | 1.69% | 1.70% | $1,000 |
| 59 months | 2.47% | 2.50% | $1,000 |
These CD rate specials are available to old and new customers nationwide and subject to change and termination at any time. Like other CD products, there are penalties for early withdrawal before maturity.
In you are interested in these CD products, you can apply online, at a local branch, or by phone.
For more CD products, visit our CD rates page.
Ask a Question