4 Tips For a Quicker Tax Refund
Tax season has arrived. It often feels like a long drawn out process from collecting your financial documents to collecting your tax refund. Here's how you can shorten the waiting time for your tax refund.
1. Review that all information is accurate.
Wrong filing status, illegible handwriting, incorrect math, and illegitimate deductions are common mistakes that trigger a review by the IRS. The last thing you want is the long-drawn out ordeal of an audit.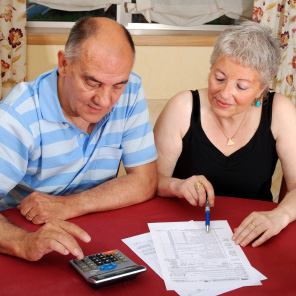 While most erroneous tax returns may not be subjected to a serious IRS audit, inaccurate information will be reviewed. If corrections need to be made, your tax returns will take more time to process, especially if you need to make any changes.
By making sure that all the information on your tax return is complete and accurate, you ensure a smooth process for the IRS, which in turn ensures a quicker tax refund.
2. File your tax returns early.
Financial institutions and employers begin sending out important tax documents once the new year arrives. Most of the documents needed to file your tax return should be in your possession by early February.
Those who file seconds before midnight on April 15 (deadline extended to April 18 in 2011) will leave the IRS processing systems congested. As a result, your return will be among thousands that need to be reviewed, which drastically delays your tax refund.
Proactive taxpayers have filed their tax returns as earlier as the second week in January. Many receive their tax refunds by the first week of February.
3. File electronically.
Whether you hired an accountant or used tax software, you'll have the option of e-filing or mailing a paper tax return. In any case, filing electronically will halve the time it takes for you to receive your tax refund. Because the IRS receives your return faster, they'll start processing sooner.
Additionally, you can begin tracking your tax refund status earlier.
4. Request your tax refund through direct deposit.
Direct deposit cuts out the need to subject yourself to the timeline of the postal service and the hassle of depositing your tax refund check at the bank.
By choosing direct deposit as the form of your tax refund, your money will reach you two weeks earlier than a paper check. Not only does it reduce the need to handle physical checks and eliminate mailing periods, the IRS also issues direct deposits one week earlier than it would have if you requested a paper check.
Ask a Question