HSBC Advance Online Savings Rate Drops to 0.90% APY
Today, HSBC Advance dropped the savings for its Online Savings account from 1.00% APY to 0.90% APY. Popular online banks often offer competitive high-yield savings rates but often do not differ by much. We could see APY decreases across the board.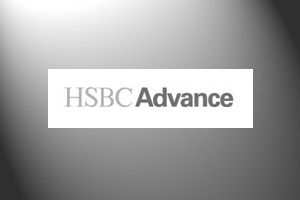 Although it is still five times the national savings average, the 0.10% APY drop by HSBC Advance pushes the savings rate below 1.00% APY. At this level, the Online Savings account yields a dismal $90 return for every $10,000 saved.
For rate-chasing savers, it might be enough of a reason to leave for another bank with a higher savings rate.
HSBC Advance to Trigger Chain Reaction?
Three years ago, HSBC Advance (formerly HSBC Direct) and ING Direct were among the top competing nationwide online banks with high-yield savings accounts. Since then, new online banks, such as Ally Bank, Discover Bank, and American Express, have appeared – offering more alternatives.
From past history, an APY decrease by one big online bank usually meant others were soon to follow. Here are the current rates for savings accounts that could see a similar rate cut:
| Bank | Online Savings APY (as of 1/11/11) |
| --- | --- |
| American Express Bank | 1.30% |
| Discover Bank | 1.25% |
| ING Direct | 1.10% |
| Ally Bank | 1.09% |
| HSBC Advance | 0.90% |
To compare other savings accounts, check out our savings rates page.
Ask a Question