KeyBank to Expand in Columbus, Ohio Market
Cleveland-based KeyBank NA will expand its banking operations in the Columbus, Ohio market, though some feel the bank could face challenges because it lacks an area of specialty.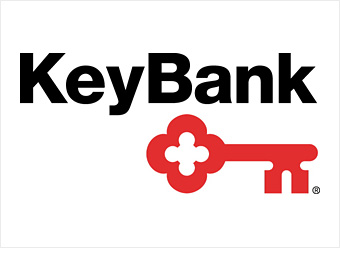 Spokesman Dan Davis confirmed a news report indicating the bank would be expanding southward in the central Ohio market–a move KeyBank's president and COO Beth Mooney called "very attractive."
Columbus is currently the third largest deposit market for banks in Ohio with 56 institutions holding some $41.8 billion in deposits, according to Federal Deposit Insurance Corp (FDIC). KeyBank is ranked sixth in that region by number of deposits as of June 30, controlling just 4.37% of the Columbus market behind Huntington National Bank (21.82%), JP Morgan Chase Bank NA (19.22%), PNC Bank NA (16.12%), Fifth Third Bank (8.80%) and Nationwide Bank (6.81%). KeyBank ranks #1 in its home market of Cleveland in comparison, which also includes the cities of Elryia and Mentor.
The bank announced in October it had already opened 34 new branches in the first four months of 2010 and was expected to open an additional five branches before the end of the year. It announced this past November that it would build 20 new branches in the greater Seattle region through 2012, where it currently operates 88 branches. The bank operated 1,029 retail banking branches in fourteen states and 1,522 ATM machines as of Sept. 30, and had consolidated assets of $94 billion.
KeyBank: Expansion Without Specialization?
KeyBank's third quarter 2010 report showed a strong improvement in the bank's health both from last quarter and from the same period in 2009––a explanation into the bank's aggressive expansion efforts. The report showed that KeyBank returned to profit on a year-to-date basis in the third quarter, and enjoyed a net income of $163 million from its continuing operations as compared to the $422 million net loss it suffered in the same period last year. The bank also reported that its nonperforming loans had decreased by $331 million to 2.69% of its period-end loans–down from 3.19% the previous quarter.
Customers of KeyBank gave it a rating of just two-stars on average, though its financial health appears to be very strong. What the bank may need to do now is on creating an area of specialty, some experts feel. Whereas a competitor like Huntington is know for its small-business lending, or Fifth Third is know for retail and mortgage lending, KeyBank lacks a strong area of expertise. Fine-tuning just one of its financial products could help the bank outperform its competition in the long-run.
Davis refuted claims that the bank lacked a reputation for specializing in a particular area by highlighting the bank's "outstanding customer service." KeyBank scored significantly higher than its four largest competitor banks in a third quarter 2010 customer satisfaction survey conducted by the American Customer Satisfaction Index " wrote Davis wrote in an email correspondence to MyBankTracker.com. Davis also highlighted the bank's women's lending initiative, called Key4Women, which pledged to lend $5 billion to women-owned businesses by 2012 and has lent $2 billion to-date.
Ask a Question