Bank of Internet: Enticing CD Rates for Terms 24 Months And Under
The typical certificate of deposit (CD) has a maturity term in 6-month or 12-month intervals. Bank of Internet shatters the norm by offering CD with maturity for every month from 3 to 60 months. The bank's CD rates for terms of 24 months (2 years) and under are among the most attractive.
As stated in the name, Bank of Internet offers only online banking with CD rates that reflect the higher yields due to cost savings from not operating brick and mortar branches.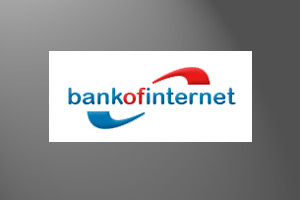 A notable highlight of Bank of Internet's CDs is the great selection of maturity terms with enticing CD rates. If a customer only wants to invest in a CD for 7 months, 13 months, or 41 months, Bank of Internet has CD products for those maturity terms. It's an advantage that many other banks do not offer.
For terms of 24 months and under, the CD rates from Bank of Internet deserves a look.
Bank of Internet's CD Rates for Terms 24 Months and Under
| Term | APY (as of 1/12/11) | Minimum opening deposit |
| --- | --- | --- |
| 3-5 months | 0.35% | $1,000 |
| 6-11 months | 1.11% | $1,000 |
| 12-23 months | 1.41% | $1,000 |
| 24 months | 1.60% | $1,000 |
Bank of Internet CD products are FDIC-insured and available nationwide. The minimum balance requirement for all their CDs is $1,000.
Finding Comfort in Odd-Termed CD Rates
The fact that CDs lock in your money for long periods of time is a major concern for customers who want higher savings returns but fear that they may need to withdraw their money in the case of an emergency. While they may withdraw prior to maturity, a early withdrawal penalty will apply – cutting out of their savings.
Bank of Internet's broad CD terms are great to reduce the worry over liquidity. Odd-termed CD rates means customers can choose the maturity term that they are most comfortable with. With the wide range of CD terms available, customers can even construct a smaller, more detailed CD ladder.
If you would like to learn more or open an account, click here.
To compare the CD rates offered by other bank, check out our CD rates page.
Ask a Question