10 Tips to Prevent Financial Arguments for Couples
The tricky part about money and personal finance, is when things get rough, we as individuals take it personally. Whether you're married, engaged or just living together, avoiding arguments around family finances is all about money management.
To help avoid money missteps, here are some tips and techniques that can help you get rid of financial stress in the home.
1. Communication is key: Probably a no-brainer when it comes to any relationship, couples need to ensure communication is happening every step of the way. This doesn't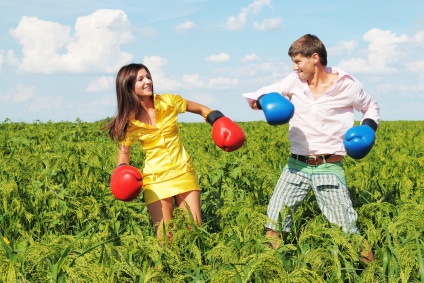 mean every financial transaction made should be discussed, but communicating will be the stepping-stone to ensure nothing falls through the cracks.
2. Transparency sets expectations: Before joining accounts or delegating financial chores, couples need to take the time to better understand each other's financial habits. Is one more frugal than the other? Are there past debt issues that have not been shared? How did you grow up around money? Look for similarities and differences then address them when assigning roles, goals or expectations.
3. Don't pass off paying bills: It is very common for couples to assign one person to handle the bills. Knowing bills will usually be paid once a month gives both spouses a chance to sit down and review their finances together. By doing this, you will also avoid one spouse becoming out of touch with the family finances.
4. Plan for the past, focus on the future: If there are past debts such as student loans that need to be paid off. Do not just focus on these; instead plan for them by treating it as a monthly expense. Once this is set, begin focusing on future savings, such as a down payment on a house.
5. Setting Realistic Goals: This rule should be applied to both your own financial goals as well as those with a spouse. Realistic goals not only have higher rates of success, they are also easier to keep because you're able to see an attainable end result.
6. Automate as much as you can: We talked about setting up a time to pay bills together, but to avoid finger pointing or situations where someone has made a mistake, automate as many scheduled payments as you can. This also applies to savings – instead of collecting cash each month for savings, have it automatically transferred out of both of your accounts.
7. Agree on major purchases: While one-off purchases or monthly transactions such as groceries should be expected. Couples should agree to see eye to eye on all major purchases before they occur.
8. Create spending limits: Though you may agree to discuss major purchases before they happen, you should also consider setting limits that are open to conversation. Not knowing what things may end up costing could lead to unwanted surprises. For example getting a hair cut or buying lunch everyday.
9. Correct and Praise: This is the number one way to correct someone if a mistake happens. Nobody wants to be singled out when mistakes happen, but everyone loves to be praised for success. Offering tons of praise often and always will make corrections easier to digest.
10. Consider outside help: Even though you may have been managing your own finances your entire life – combining them with someone else's could be a different story. A financial planner could help you set the initial strategy needed for a lifetime of joint financial success.
Have your own tips or tactics for better money management? Make sure to share your insights below.
Ask a Question