Odd-Term CD Rates on the Rise
At MyBankTracker.com, you'll typically come across banks that offer certificate of deposit (CD) products with maturity terms at 6-month or 12-month intervals. Lately, though, there is an increasing trend among banks to offer odd-termed CD rates for durations such as 17 months or 35 months.
Banks continue facing a tough environment for business expansion as there has been a relentless stream of financial regulations passed in the past two years that have severely hindered their ability to increase revenues.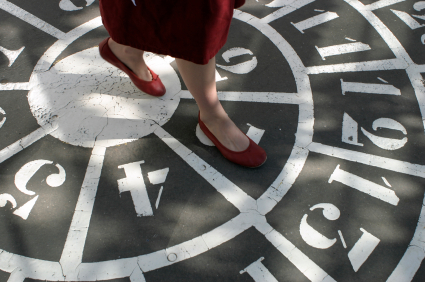 Last year, provisions of the Credit Card Act of 2009 went into effect followed by new overdraft rules. Financial overhaul in 2010 meant reduced revenue from credit card and checking accounts products. As a result, banks have conjured up new methods of compensating for lost revenue by cutting credit card rewards and free basic checking.
Although it is not a ploy yet worth the market chatter, odd-termed CD products are subtly becoming a common occurrence that hasn't yet aroused praise or disapproval.
To Help or To Fool Customers?
The basic nature of CDs makes them a non-liquid alternative to savings accounts. Customers who aren't worried about locking in their money for long periods of time can opt for a CD to pursue higher returns.
Not everyone wants to put their money in a CD for 6 months or 12 months. If non-traditional CD terms were offered, customers are able to be more flexible with how they want to approach their savings goals. If a customer would need money in exactly 9 months, a 12-month CD is out of the question and a 6-month CD isn't offering as high of a yield – so the bank that offers a 9-month CD would take preference.
On the other hand, odd-termed CD rates can be a way for banks to confuse customers. It becomes a little more tedious to to compare two CD products.
For example, a bank may offer a CD rate promotion on 13-month, 29-month, and 37-month terms, which are the only CD products available. The national averages of 12-month, 24-month, and 36-month CD rates do not serve as useful benchmarks for comparison.
Instead, customers have to calculate their exact earnings to see whether a particular odd-termed CD product is worth their money. Many do not go through the trouble of dealing with the math and simply choose the product with the highest APY when they should consider the maturity terms, early withdrawal penalties, and exactly how much they'll earn.
Here are some banks that currently offer odd-term CD rates:
| CD Term | Bank | APY (as of 1/14/11) | Minimum opening deposit | Offer link |
| --- | --- | --- | --- | --- |
| 19 months | U.S. Bank | 1.15% | $1,000 | View Offer |
| 37 months | U.S. Bank | 1.70% | $1,000 | View Offer |
| 59 months | U.S. Bank | 2.50% | $1,000 | View Offer |
| 6-11 months | Bank of Internet | 1.11% | $1,000 | View Offer |
| 12-23 months | Bank of Internet | 1.41% | $1,000 | View Offer |
For more CD products, visit our CD rates page.
Ask a Question