U.S. Treasury to Pilot Prepaid Debit Card Program
The U.S. Department of the Treasury is looking to offer a safe and easy way for Americans with limited access to banks still receive their federal tax refunds: prepaid debit cards.
The Treasury announced on Thursday it would begin a pilot program that will offer qualified Americans a MyAccountCard Visa PrePaid Debit Card as a safe way to receive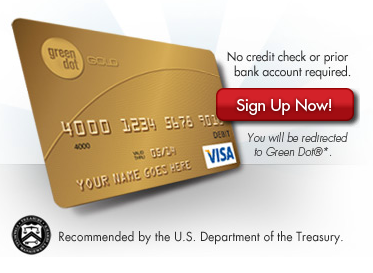 their tax refunds in lieu of paper checks. The prepaid debit cards, targeted at low- and moderate-income Americans, could also be used for everyday financial transactions like cash withdrawals, purchases and and direct deposits but will be rolled out by tax season to provide the added benefit. The Treasury will also launch a companion pilot to encourage Americans who use or qualify to use payroll cards to receive their federal tax refunds on them.
Learn: Four Tips For a Quicker Tax Refund
Who Will Receive the Cards?
Starting next week, the Treasury will mail letters to 60,000 Americans that qualify for the prepaid debit cards, which will be issued exclusively by Bonneville Bank. The agency will also target the more than 1.7 million Americans in the workforce who use payroll cards in lieu of bank accounts to receive and access their wages.
Both payroll and prepaid debit cards offer financial solutions for individuals unable to open bank accounts. A 2009 survey conducted by the Federal Deposit Insurance Corp. showed that 9 million households didn't have bank accounts and 21 million households had limited access to banking institutions. Such households are more vulnerable to problems like medical or employment emergencies, and have greater difficulty planning for large investments like a new home and higher or continued education, the survey showed.
Four versions of the prepaid debit card will be tested, with some cards offering no monthly fee and others charging $4.95. Some of the cards will also allow holders to link their savings accounts, while others will not. Cardholders will be able to cancel their accounts at no cost and can earn interest on deposits made to their free savings account if they opt to open one. Here is a list of other fees associated with the new card:
| Service | Fees |
| --- | --- |
| Lost/stolen card replacement | $4.95 |
| Second card | $4.95 |
| Out-of-network ATM withdrawals | $2.50 plus ATM owner's fees |
| Teller cash withdrawals | $2.50 |
| Balance Inquiries at out-of-network ATMs | $0.50 |
| In-person money add at participating retail locations | <$4.95 |
| Non-U.S. card transaction | 3% of transaction amount |
Do you think this program will benefit you or others that will need it? Let us know in the comments section.
Ask a Question