JPMorgan Shows Strong Financial Gains in Fourth Quarter
JPMorgan Chase & Co. beat expectations after announcing a 47% rise in its net income for the fourth quarter from last year, though losses in its consumer banking business could be cause for concern for its customers.

The bank announced on Friday it had a $4.8 billion net income for the fourth quarter in its final quarterly report for 2010. The figure is significantly higher than the $3.3 billion JPMorgan earned during the same period last year, and boosted the bank's total net income for 2010 by 48% to $17.4 billion from last year.
Consumer Banking a Key Driver
JPMorgan said its retail banking division, which handles the banking needs of consumers, was the key driver of its fourth quarter results. The bank reported a 6% increase in the number of checking accounts it opened from Q4 in 2009, adding more than 150 new branches and opening more than 1.5 million checking accounts.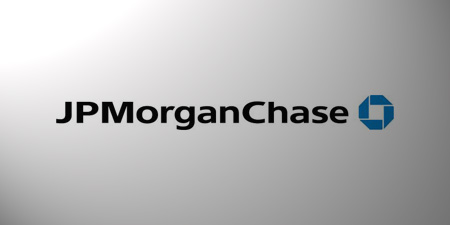 Yet, despite the rise in deposit accounts the bank reported a 7% net income loss in its retail banking business due in part to its lower deposit rate fees—a result of regulations to curtail bank fees imposed to consumers enacted through the Dodd-Frank Wall Street Reform and Consumer Protection Act. Pressure to offset the losses in JPMorgan's retail banking business could be a point of concern for the bank's customers. Chase Bank responded by tightening its free checking account requirements last year, and could further restructure its consumer banking products at the expense of its customers if the losses continue. But, if consumers continue opening checking, savings and other deposit accounts with JP Morgan, it could be enough to shield the bank from future losses by further expanding its asset base.
Could the Economy Be on the Rebound?
Not necessarily, said Robert N. Barone, CEO of investment advisory firm Ancora West Advisors, who pointed out that the $4.25 billion in credit card earnings the bank made for the fourth quarter were less than its Q4 earnings in 2009. The bank's earnings also grew as a result of a significant decrease in its loss provisions, or, losses resulting from loan or credit card defaults, added Barone.
"[I]f one buys into the idea that the economy is in full recovery mode, there may be cause for celebration" said Barone. "But, if the economy and the consumer remain weak, the bottom line 'earnings' may be misleading."
More Fourth Quarter Results to Follow
JPMorgan is the first of the nation's top five banks to release its fourth quarter results, and could be good indicator of how many other of the nation's largest banks performed in the fourth quarter. Bank of America®, Citigroup Inc., Wells Fargo, Goldman Sachs Bank USA, and Morgan Stanley will all release fourth quarter earnings reports next week. Some feel JPMorgan could be poised to begin restoring its dividends as a result of the positive news, while its peers could do likewise if they performed as well.
JPMorgan is the second largest bank holding company in the United States and is in strong financial health, though its customers give it a two-star rating on average.
Ask a Question