Tax Preparation Services From Jackson Hewitt Offered at Walmart
Walmart, the store that seems to have everything your home would ever need, launches its partnership with Jackson Hewitt to extend the retail giant's horizon by offering tax preparation services that start from $38 per return.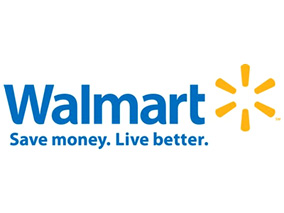 Walmart has always been the go-to store for customers who are chasing an unbeatable bargain. Jackson Hewitt Tax Service Inc. is a New Jersey-based company that offers full service federal and state income tax preparation services throughout the United States.
Jackson Hewitt Tax Services Available at Walmart
As tax season starts, Walmart and Jackson Hewitt are cooperating to provide much needed tax preparation services to a large consumer base at a popular shopping destination. The IRS has begun accepting e-filed 2010 tax returns so Jackson Hewitt tax services will be offered at over 2,000 Walmart locations throughout the United States.
Read: Hiring an Accountant vs. Using Tax Preparation Software
At Walmart, Jackson Hewitt touts these offers:
Free accuracy guarantee
Quality tax preparation
Free refund and tax fee estimate
Free audit assistance
Free W-2 download service
Drop-off service
The cheapest tax preparation fee of $38 applies to those who file Federal Form 1040EZ with up to two W-2s and Schedule M only. For more complex tax returns or financial services and products, additional fees will apply.
The Jackson Hewitt tax preparation services at Walmart is dedicated towards electronic filing of tax returns. E-filing has been a growing trend as the IRS receives tax returns earlier so tax refunds are also sent out sooner. Also, there is a reduced chance of mistakes and electronic software can identify discrepancies more easily.
For more information about the Jackson Hewitt tax preparation services at Walmart and to find participating locations, click here.
Ask a Question