Visa Tiered Interchange Fees, Response to Federal Regulations
Visa Inc. will roll out a two-tiered interchange fee schedule in response to federal regulations limiting the amount credit card issuers can charge merchants.
The new fee schedule is will fall in line with a federal proposal limiting the interchange fees charged to merchants and would exempt financial institutions with assets of less than $10 billion, according to a news report from American Banker.
Denise Dunckel, a spokeswoman for Visa Inc., declined comment on the publication's report on Monday.

Interchange fees are paid by merchants to credit card issues for each transaction made on a card and are established by credit card networks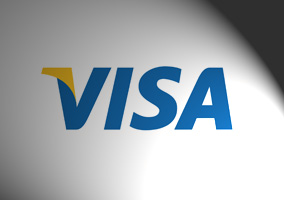 such Visa and MasterCard. The Federal Reserve Board's proposed rules would take effect on July 21 and cap the interchange fees charged by banks with assets greater than $10 billion at 12 cents per transaction. All told, the rule is expected to cause the maximum allowable interchange fee to be more than 70% lower than the 2009 average, according to the Federal Reserve.
As we previously reported, lawmakers reached a tentative agreement this past July to impose rules that would limit debit card fees. While the impetus behind the proposal was the protection of merchants that stand to save billions of dollars—savings that could eventually trickle down to consumers—credit card networks such as Visa and MasterCard have argued the proposal would not only eat into their own profits, but would also hurt consumers for its inconvenience.
More recently, a statement issued by Visa this past December said the proposal failed to "realistically reflect the value of card acceptance" and also failed to reflect the actual costs of running a "secure, reliable and efficient debit network."
"Given the importance and complexity of this undertaking, we believe the Federal Reserve must be given additional time to fulfill its responsibilities and to analyze the unintended consequences of the proposals on the industry and consumers," a Dec. 16 statement issued by the company read.
Debit card use represents over a third of all non-cash payments made in the United States, a 2010 Federal Reserve study revealed.
Ask a Question