Comparing Tax Software: Online Guide
To get a jump-start on your taxes, if you have not already, you should consider using online tax software. For a one-time fee, you can buy any number of various tax filing software.
Programs range from more simplistic to thorough, and vary in price. We chose to review five different software programs: TurboTax, H&R Block At Home, TaxACT, CompleteTax and OLT Online Taxes. Here are the important things you need to know about these different programs:
Features
All five programs offer the basics: error checks, guided interview interface, and a final tax review. However, the biggest three: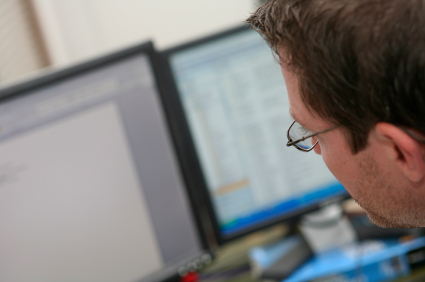 TurboTax, H&R Block and TaxACT offer more features, some of which are not as necessary for the average user such as national averages comparison. CompleteTax has almost as many features, and even has audit defense, which is not included in the standard TurboTax and TaxACT lacks altogether. The only company that really sheds the frills of the other four is OLT, which really only has the basic features for an average tax filer.
e-Filing Features
In terms of being linked to the Internet while you are filing your taxes, all these companies provide basically the same services. They include electronic filing, direct deposit refunds and even a number provided by the IRS confirming receipt of an e-file submission. It should be noted though that CompleteTax is the only one that does not offer the ability to prepare multiple tax returns.
Tax Assistance
Here is where you get the most bang for your buck. The largest three offer every type of tax assistance available. This includes assistance for home ownership/rental, retirement planning, and that which relates to small businesses. New this year, CompleteTax offers a Tax Hotline for an additional fee, which provides taxpayers with access to a tax professional by phone whenever they need it. TurboTax has a similar deal. OLT, the cheapest software available, only offers assistance for home ownership/rental and investments.
Technical Help/Support
TurboTax takes the lead here offering any type of support you may need including user forums, while TaxACT lacks live chat. Most noteworthy is that OLT offers live chat, but lacks phone support and tutorials.
Click the 'Next' button to the right to check out the price comparisons.
Bottom Line: Price
Since it always comes down to money, let's discuss what is the best deal for you. To begin, all companies offer free e-files, customer service and guarantee you your maximum refund. They will also file your 1040EZ for no charge. However, since most people need to file more than that, you need to decide which package is the best fit for you, and of course, you need to factor in the extra cost of filing your state return.
TurboTax. By far the most recognizable name in tax software, this program is well known and widely used, even by professional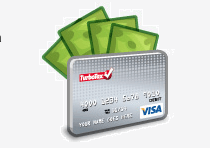 accountants. For $29.95 you can get the Deluxe Package, which will import all your old tax forms, as well as walk you through the steps necessary for filing your 1040s and your W-2. The highlight of the Deluxe Package is that they guarantee you the highest refunds possible and maximize your deductions. This is the right package for most employed homeowners. However if you are self-employed, you may want to upgrade to the Home and Business Package for $74.95 in order to receive more support. It should be noted, though, that all the forms are offered for every package; the real difference is the support and technical process utilized. Two banks, Capital One and PNC Bank are currently offering a special deal for 25% off on TurboTax Online.
H&R Block At Home. H&R Block boasts new software, highly comparable to TurboTax but a bit cheaper at $25.46 for the Deluxe Package (recommended for employed homeowners). However, H&R Block has a few things TurboTax does not. Since the software is actually attached to a bank, they offer, for example, the Best Of Both Package where you can prepare your taxes online and file your return with the support of a tax professional for $79.95. H&R Block also attaches a free service to all their packages called Worry Free Audit Support and guarantees assistance from a live agent should you ever be audited by the IRS after filing your taxes through their software.
TaxACT. TaxACT only offers one package (in addition to the very basic free package), which seems much cheaper than TurboTax and H&R Block, starting at $9.95. All forms you will need are available. TaxACT employs useful features like a tax glossary with definitions to over 275 terms you may not be familiar with. They will also import your previous year's return, even if you filed it with different software, and a tab on the side of your screen will explain to you exactly which forms you are using and what they mean.
CompleteTax. Similar to TaxACT, CompleteTax offers either a Deluxe Package for $19.95 or a Premium MVP Package for $49.95, and you will need to pay more to receive different forms depending on what you need to file. Unlike TurboTax and H&R Block, you must pay for the Premium MVP Package if you are self-employed or make capital gains, but state returns are included in the price. If you do not need to file a state return, the Premium Federal Package costs $39.95.
OLT OnLine Taxes. OLT offers a one time fee per each return. Federal and state returns cost $7.95 each and a prior year's federal and state return costs $9.95 each. Every type of tax form is available, including an instruction form to explain the form. This is a great package for someone who needs minimal support and wants to store all their tax information on their computer. The free customer service does not hurt, either.
Ask a Question