Consumer Spending Expected to Rise in 2011
Consumers are on track to spend as they did before the recession, as U.S. retail and food service sales are expected to total more than $380 million in December, according figures released by the U.S. Department of Commerce.
The report estimated that retail spending for that month, including auto sales, would be up 0.6 percent from November, 7.9 percent from the same period last year and represents the sixth consecutive month of growth. The news came on the heels of the U.S. Department of Labor's announcement that the unemployment rate had dropped and 103,000 new jobs had been added to the economy.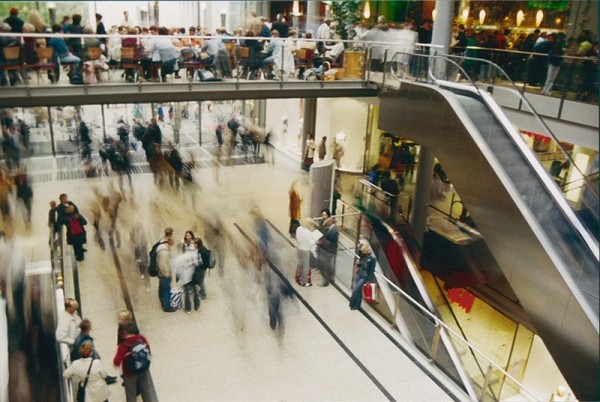 "While challenges certainly still remain, consumer spending is steadily returning to pre-recession levels," said Retail Industry Leaders Association President Sandy Kennedy in a statement lauding the government agency's data. "The economic uncertainty and consumer anguish that defined the past three years appears to be fading as increasing signs of growth and stability in the economy emerge."
Retailers Get Serious About Promotions
Kennedy's organization attributed the continued growth in consumer confidence to retailers embracing creative promotions, discounts and special deals to earn more business. Companies like Groupon have served as a porthole for large and small business to reach countless consumers by offering unique daily deals on anything from meals at local restaurants to steep discounts with national clothing retailers like American Apparel. And, with the $950 million in financing Groupon said it received last week to fund its global expansion, you can expect the hot deals it offers to outlive today's economic instability.
You can check out both new deals, and the ones that made December and its preceding months a success for retailers on our Bargain Tracker section.
Gains Will Continue in 2011
Consumer spending is expected rise 3% in 2011, retail analysts from Standard & Poor's Equity Research announced on Monday. The predicted gains are a result of factors that include an anticipated 10% growth of online retail, the use of social media platforms to reach consumers and an increased use in coupons. But, the research organization predicted that both the extension of the Bush Era tax cuts and the 2% payroll tax cut signed into law by President Barack Obama in late December, will be the most significant driver of consumer spending gains this year.
Ask a Question