US Bank to Impose New Checking Account and Debit Card Fees
US Bank, the fifth largest commercial bank in the U.S., trailed its competitors in the elimination of free checking accounts but is now planning to revise their accounts and fees to compensate for lost revenue.
Strict bank fee regulations have finally caught up with the Minneapolis-based bank, one of the large national banks that currently still offer a free basic checking account without an exorbitant list of fee waiver requirements.
Pressure From New Federal Regulations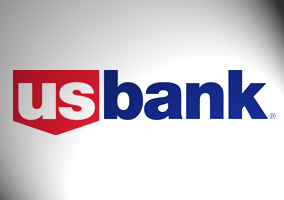 Roughly three months ago, CEO Richard Davis said that the bank was in no hurry to implement product changes in response to new federal regulatory limits. The statement came a few months after new overdraft rules went into effect, requiring banks to obtain permission from account holders to sign up for overdraft protection. Then in December, the Federal Reserve proposed capping debit card interchange fees – further hindering the profitability of checking accounts.
During US Bank's fourth-quarter earnings report last Wednesday, Davis revealed that the bank no longer has the "luxury of waiting". Although U.S. Bank reported solid earnings with profits up 64% from a year before, which doesn't signal a tough current financial situation for the bank, there is the responsibility to shareholders to grow value in addition to recouping projected declining income.
In reaction, the CEO acknowledges the need to join the bandwagon of other big banks to revamp their accounts and fee structures. Among the big bank rivals, Chase is the most recent player to announce its new Chase checking account fees that is set to go into effect in early February, while Bank of America and Wells Fargo have already performed checking account overhauls last year.
Changes Expected By the End of the Year
Davis did not specify the future strategy for the impending changes. He said that there needs to be observation of the banking industry to assess what checking account structures, features, and fees would be acceptable to customers.
US Bank expects to impose new changes to checking accounts by the end of the year, which would most likely include increasing fees and reducing or eliminating debit card rewards.
Ask a Question