Bank of America Reports $1.2 Billion Loss
While the rest of the financial sector reeled at the news that Bank of America® had reported $1.2 billion in losses due to bad mortgage write-offs, the bank reported strong results and continued improvements in its consumer banking sector.
More Consumer Loans, Fewer Delinquencies
Bank of America® said its consumer loans rose by $18 billion during the fourth quarter, while consumer 30-day delinquencies dropped in its credit card sector (-$7.3 billion), residential mortgage, excluding Federal Housing Administration-insured loans (-$5.2 billion), direct or indirect loan services (-$2.6 billion) and its home equity loan services (-$1.9 billion).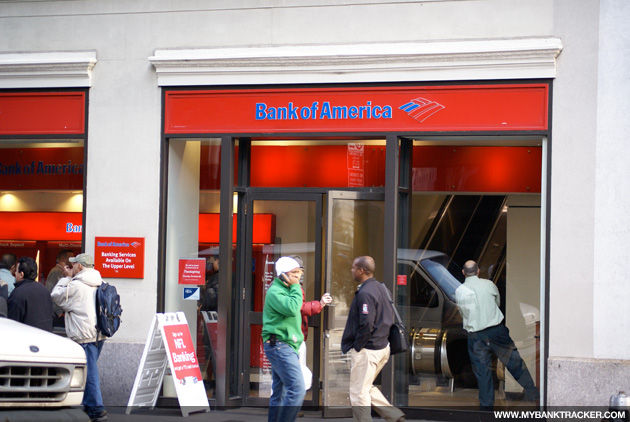 Consumer charge-offs in those areas also declined during the fourth quarter 2010 from the same period in 2009, ending at roughly $5.8 billion in Q4 in 2010 in comparison to roughly $9 billion the same period in 2009.
"We enter 2011 with the best customer franchise in the business against a backdrop of an improving economy" said the company's president and chief executive Brian Moynihan in a statement. "Full economic recovery depends on housing market stability. We will return value to shareholders by focusing on customers and clients, continuing to build capital, and executing our strategy."
Improved Customer Satisfaction
The bank also reported in its fourth quarter earnings results that customer satisfaction levels, net new checking accounts and loan and account attrition (or, lowering of debt balances) had improved in the fourth quarter. Bank of America® also said it modified 775,000 loans during during the fourth quarter of 2010, which helped stave off foreclosure for its customers. In addition, the bank said its wealth management clients added $15.5 billion of average deposits and that $84.7 billion in first mortgages were originated in the fourth quarter.
Whether customers of Bank of America® are actually were more satisfied in the fourth quarter of 2010 is more than likely a question up for debate, consider the bank ended its free checking account programs in October and introduced a new tiered checking fee structure that will require greater vigilance from account holder hoping to avoid fees.
Ask a Question