PayPal Fees Not Threatened by Fed's Fee Cap
Talks of the Federal Reserve's proposed debit fee caps have drawn PayPal Inc., the online payment division of popular shopping website eBay, into the conversation. PayPal has expressed much confidence that the company would not be subject to the debit fee cap.The Fed's proposed regulations are open for public comment until February 22, which has given the central bank some time to put online payment companies, such as Paypal, under the spotlight.
Debit Interchange Fee Cap Proposal
Currently, debit card interchange fees represent roughly 1% of the purchase price.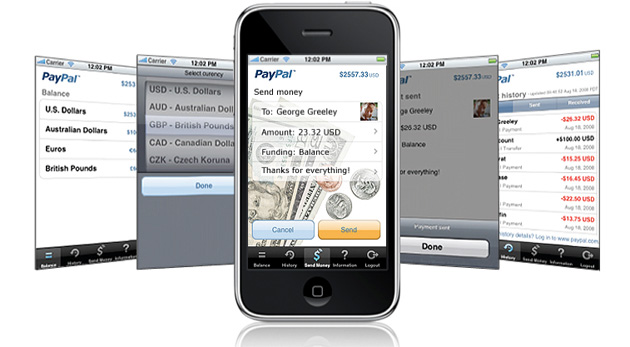 The Fed's proposal suggests a maximum interchange fee of 7 cents to 12 cents per debit card transaction – possibly cutting interchange fee revenue by up to 84%.
The new rules would not apply to credit card interchange fees, which are higher at 2% to 3% of the transaction.
PayPal Believes It Is Exempt From Debit Fee Cap
Paypal's revenue is comprised of payment transaction charges which merchants and sellers have to pay when they receive a payment. The fee is 30 cents plus a percentage of the purchase price, which ranges from 1.9% to 2.9%. It does not matter whether the purchase is paid with a credit card or a debit card – PayPal's rates remain the same.
Since the online payment system accepts both credit and debit cards, it may lead the Fed to consider regulating the fee structures of non-traditional payment methods. If the debit card fee cap hits PayPal, it could deal a massive blow to the company's revenue model as many users take comfort in the added layer of security when they use their debit cards through PayPal.
Despite the possibly destructive implications, PayPal argues that it In a phone interview with Bloomberg, Paypal spokeswoman Sara Gorman said, "We will be making the case that PayPal is not a payment-card network. We don't charge interchange fees. We're confident that we won't be regulated."
The answer to whether or not the new debit fee rules will apply to companies like PayPal is still up for debate until the Fed announces its decision. The possibility that the new legislation could be made to cover non-traditional payment methods still exists.
Ask a Question