Debit Card Fee Caps Threaten Rewards Programs
Banks have already begun to roll back free checking accounts to their customers to stay profitable amidst tighter federal controls of banking fees. Now, debit rewards cards could soon die out as lawmakers push to place limits on interchange fees to merchants.
The Federal Reserve Board's proposed rules, expected to take effect this summer, will cap interchange fees charged by card issues at no more than 12 cents per transaction, while smaller banks and credit unions will be free to dictate their own fee schedules. The rule, subject to a 60-day comment period set to end on Feb. 22, will undoubtedly have the financial sector seeking ways to offset its losses.
Debit Card Usage on the Rise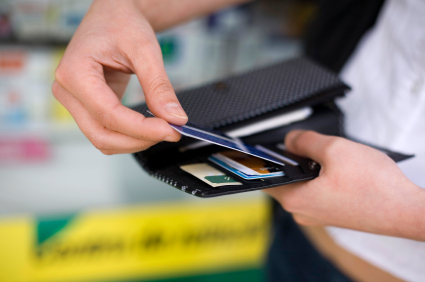 Use of debit cards by consumers increased by 14.6% in the first nine months of 2010 over the same period in 2009, a report issued by payment industry trade organization The Nilson Report revealed last month. Debit card transactions will peak $2.7 trillion by 2015, according to the report.
Proponents for card issuers like Visa Inc., which serviced almost half of all general use credit card transactions in the U.S. in 2010, have argued the new rule fails to take into account the costs associated with administering a secure and efficient debit system. Visa is expected to roll out a two-tiered interchange fee schedule in response to the new rules, though a specific date has yet to be set. Here's Visa current interchange fees schedule as of October 2010.
Read: Visa Tiered Interchange Fees, Response to Federal Regulation
Banking lobbyists like the American Banking Association have argued that federal reforms to protect consumers could backfire by instead resulting in a transfer of costs to consumers from merchants.
The End of Debit Rewards Programs?
Of the top 50 U.S. banks, more than 64% offered rewards programs for use of their debit cards in 2009, reported ConsumerReports.org.
For U.S. consumers, interchange fees caps could very well mean the end of debit rewards programs. Already, Chase has decided to end its debit rewards program on Feb. 8, according to the bank' spokeswoman Christine Holevas, who told MyBankTracker.com the program had been financed in part by interchange fees.
Check Out: Chase Drops Rewards Program
It is still unclear whether other banking institutions will follow Chase's lead.
"Debit cards are an important product for Wells Fargo, consumers and the industry," Lisa Westermann, a spokeswoman for Wells Fargo told MyBankTracker.com. "The proposed rules were recently released and we will review and provide comments during the allotted time period. It is premature to speculate on the financial impact."
Joe Price, president of Consumer and Small Business Banking for Bank of America®, recently said the regulations would harm consumers by increasing the cost of their everyday debit card transactions, limiting their payment choices, and impacting industry innovation."
"If the final rules that are issued in April look like the draft, there's no question that it will impact how we and other issuers price deposit and payment services and what features and benefits are included," said Price. "We are not making changes to our debit rewards program at this time," Citigroup spokeswoman Natalie Marin told MyBankTracker.com.
Interchange Fee Caps: A Curse or Blessing for Smaller Banks?
The effect that interchange fee limits will have on smaller banking institutions is still yet to be known. On one hand, smaller banks and credit unions could benefit from the limits if larger banks follow JP Morgan's lead by doing away with rewards checking programs and continue to eliminate free checking accounts. Exemption from the proposed rule could place smaller financial institutions in a better position to offer customers more perks for continuing to bank with them. On the other hand, exclusion from interchange fee limits could also harm smaller banks if merchants choose to decline the use of their cards for charging higher interchange fees than larger banks.
Read more: Banks: Interchange Fee Limits Bad for Banks, Consumers and How to Prepare for the Death of Free Checking Accounts

Ask a Question