The Berkshire Bank: High Yield Rewards Checking Rate at 2.50% APY – New York, New Jersey
The Power NOW Checking account offered by The Berkshire Bank is currently paying a 2.50% APY on balances of $0 to $25,000 with debit card usage to be the only monthly account requirement.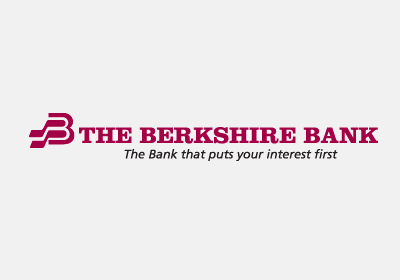 Checking accounts are undergoing major shift the in the banking industry, especially for the larger national banks.
Hoards of customers leaving the onslaught of checking account fees and smaller community banks such as The Berkshire Bank can capitalize on the new pool of potential customers.
The Berkshire Bank Power Now Checking Account
The Berkshire Bank's Power NOW Checking account is essentially a high-yield rewards checking account that's paying a generous 2.50% APY.
Here are the details about The Berkshire Bank's Power NOW Checking account:
2.50% APY on balances up to $25,000
New customers only
Minimum opening deposit of $500
6 debit card transactions totaling $100 or more per monthly statement cycle
If you fail to make the required number of debit card transactions or if the balance on the account exceeds $25,000, the interest yield on the Power NOW Checking account will drop to 0.15%.
The Berkshire Bank operates 12 branch and ATM locations in New York and New Jersey and the account must be opened by visiting a local branch in person. After opening an account, a customer can sign up for online banking.
Small Bank vs. Big Bank vs. Online Bank
Before jumping on The Berkshire Bank's Power NOW Checking account, you should consider the advantages and disadvantages of signing up for an account at a smaller local bank.
Chase is one of the nation's biggest banks that operates the most ATM locations in New York City and their current "Chase Checking" account requires a direct deposit or five debit card transactions per month to avoid the monthly account fee. Since the requirements of the Power NOW Checking account is roughly the same, it may make sense to choose high-yield rewards over none from Chase. But, The Berkshire Bank charges $1.00 per non-The Berkshire Bank ATM transaction. Consider the fact that you are sacrificing easy of access for high yield rewards.
Online banks should not be excluded from the conservation as they are putting up a fight as well. The high-yield interest checking account from Incredible Bank pays a smaller 1.35% APY but has no monthly fee or any debit card requirements to obtain the interest yield. Plus, up to 3 ATM fees are reimbursed per day. Online banks such as Incredible Bank offers added convenience and reduced maintenance but a lower APY.
If you would like to find and compare more rewards and interest checking accounts, visit the checking rates page.
Ask a Question