Chase Bank ATMs Getting an Upgrade
Making deposits is about to get much easier for thousands of Chase customers as they solidify plans to roll out new ATMs to hundreds of locations.
In a Monday press release, NCR and Chase announced their new partnership to improve customers banking experience. The way these ATMs differ from any before is that they will be equipped with a Scalable Deposit Module (SDM)—next-generation ATM technology.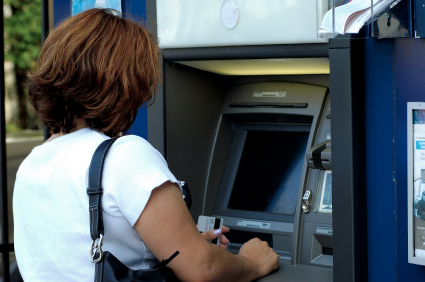 Chase Bank Introduces The Future of ATMs
SDM allows for cash and checks to be deposited simultaneously making the whole experience efficient and simple. Consumers look for the same three features in an ATM; 24-7 service, location and functionality. Chase's installation of additional ATMs to the nearly 16,000 across the nation will definitely add to customer convenience.
According to the press release, transactions including five bank notes and two checks will take customers under 60 seconds with the SDM technology. NCR is a company that focuses on the self-services industry helping business connect with customers to provide the epitome of convenience.
"Our bank customers have seen their deposit volumes nearly double as they roll out their no-envelope deposit ATMs. Clearly, consumers and small businesses enjoy the speed and convenience of anytime self-service banking, and NCR was committed to the innovation that extends those capabilities by making our ATM deposit experience faster and easier," stated John Bruno, executive vice president, NCR Corporation in their company press release. "We're pleased that an innovative bank such as Chase recognizes the value of SDM, and we look forward to rolling out this technology to their consumers this year."
Another bank at the forefront of ATM technology, Wells Fargo, piloted this technology back in October with a few ATMs in Colorado.
Ask a Question