4 Tax Tips for the Unemployed
Of the many concerns for the unemployed, taxes are not their biggest worry. A common misconception is that there is no need to file a tax return if there was barely any employment income. Not only do they have to file a tax return, it could result in some financial assistance.
As of the latest jobs report, the unemployment rate is relatively at 9.4%. Economic conditions remain uncooperative for the millions of Americans still in search for a stable full-time job. But, unemployment status doesn't release you from the responsibility of filing a tax return.
Here are major tax reminds for those who were unemployed:
1. Know that unemployment benefits are taxable.
What comes as a surprise to many people is that unemployment benefits are classified as taxable income. You should be receiving a Form 1099-G showing the amount ofunemployment compensation you were paid and the amount of federal income tax withheld. You may owe income tax if you didn't elect to withhold taxes.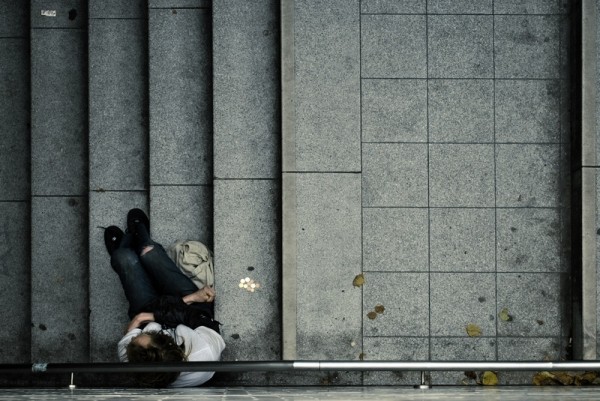 If you were fired and received severance pay, it is also considered taxable income but your previous employer is required by law to withhold federal taxes.
2. Deduct job-finding and moving expenses.
For much of the unemployed, job-hunting is a job in itself – but without a boss to pay you for the work. Certain job search expenses can be deducted unless you are looking for a job in a new field, or you are looking for your first job (sorry, college grads), or there was a substantial lapse of time since you left your last job.
Otherwise, the following expenses can be deducted:
Employment agency fees
Resume preparation, printing, and postage expenses
Phone and fax expenses to prospective employers
Transportation, food, and lodging expenses if traveling out of home area for job interviews
After landing that new job, you can deduct travel and moving expenses to a new home (must be more than 50 miles away from your previous home than your old workplace was from your previous home ). You must hold a full-time position for 39 weeks during the first 12 months at the new job.
It is important to retain detailed receipts and records of all related expenses in the event of an audit.
3. Check eligibility for Earned Income Tax Credit (EITC).
The EITC is a refundable tax credit for taxpayers with low incomes. For tax year 2010, married couple, with three qualifying children, filing jointly with earned income and adjusted gross income less than $48,362 are eligible for up to $5,666 through the EITC. There are other requirements before you can qualify for the EITC.
If you didn't have a full-time job, you probably had some sort of income to live on but still qualify for the EITC.
4. Report discharged debt.
In times of financial distress, you may have fell behind on your credit card bills and mortgage payments and had debt discharged. Any forgiven debt must be reported as income on which you will be responsible to pay taxes. According to the IRS, you may be exempt from paying taxes on forgiven debt if you declared bankruptcy.
In all cases, consulting a tax professional is recommended.
If you have other tax tips that would be helpful to those who are or were unemployed, please share them in the comments below.
Ask a Question