BankUnited IPO Makes $783 million
BankUnited Inc. beat expectations by raising $783 million after offering shares of its stock to the public in its first day of trading.
Shares of the bank's stock were priced at $27––higher than the $23 to $25 range the company had announced it would sell its shares at in a prospectus filed with the Securities and Exchange Commission on Thursday. All told, the bank raised more than 38% more in its first day of trading than it expected.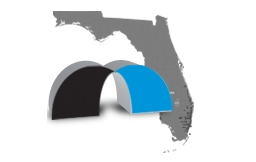 The bank's shares were trading at $28.30 cents as of late Friday morning.
BankUnited sold 29 million shares of its stock on its first day of trading on Thursday, according to information obtained from the New York Stock Exchange. The bank said it expected to make roughly $86.2 million from selling its own shares of stock in regulatory filings––a figure based on an assumed IPO stock price of $24.00 per share. What's unclear now is how much the bank will bring in following its successful IPO. All told, the company is expected to relinquish 27.1% of its common stock holdings through the IPO.
Dividends of $0.14 per share will be paid out on the common stock, according to regulatory filings.
BankUnited: a Turnaround Success Story
BankUnited's IPO without a doubt marks a huge point in the regional bank's turnaround. BankUnited, previously known as BankUnited FSB, filed for Chapter 11 protection on May 22, 2009 just one day after its assets were seized by the FDIC.
Since being acquired, BankUnited has seen its core deposits almost double––another show that the bank's operations could be ripe for further expansion. It indicated in regulatory filings that it was able to increase its core deposits from $2.1 billion to $3.8 billion from the time it was acquired to the end of the third quarter in 2010.
Investors led by John Kanas, former head of North Fork Bank, acquired the bank for $13.6 billion, and pumped some $940 million of equity into the bank through the transaction. The investors also acquired $5 billion of loans, $1.2 billion of cash and cash equivalents, $177.7 million of foreclosed assets and $243.3 million of Federal Home Loan Bank stock in addition to other assets and $12.8 billion in liabilities through the sale.
The investors, which also included private equity players The Carlyle Group, The Blackstone Group, WL Ross & Co. and Centerbridge Partners LLC, were expected to make $1.2 billion from the IPO, according to Bloomberg News.
Yet, some felt that shares of the company's stock were priced too high. A report issued by Chicago-based investment research firm Morningstar Inc. ahead of the IPO expressed doubts about the overall performance of the company and suggested the bank's shares should actually be worth between $15 and $23.
"In our opinion, once demand for credit comes back in earnest, BankUnited's relationship-building efforts will be put to the true test" the firm indicated in its report, which also insisted that valuing the bank's stock based on its most recent successes was "shortsighted."
Plans for Expansion
BankUnited, which primarily does business in the southeastern United States, made plans to sell its stock to the public this past October and use the money made from the IPO to acquire New York banks. The bank already purchased divisions of Koch Financial of Arizona and Butler Capital of Maryland.
"Our goal is to build a premier, large regional bank with a low-risk, long-term value-oriented business model focused on small and medium sized businesses and consumers" the company indicated in its prospectus. "We endeavor to provide personalized customer service and offer a full range of traditional banking products and financial services to both our commercial and consumer customers, who are predominantly located in Florida."
A representative from the bank couldn't immediately be reached to comment late on Friday morning.
The Miami Lakes, Fla.-based savings and loan company owns two subsidiaries: depository institution BankUnited and insurance agency BankUnited Investment Service Inc. It had assets of $11.2 billion and more than 1,100 employees in 78 branches through out Florida as of the end of the third quarter. It held roughly $7.5 billion in deposits as of the end of that period.
IPO: Will it Be Good For the Banks Customers?
With BankUnited now responsible for a larger shareholder base it will have to report to on a quarterly basis, the IPO could mean the end of perks such as free checking accounts as the bank attempts to phase out unprofitable aspects of its business, says bank analyst Reid Mack, who specializes in the Florida market.
"Depositors will need to monitor bank correspondence closely to become aware of any changing fee schedules that may take place" he said.
On the other hand, Mack also feels that the equity boost could boost the bank's lending, and that those with current lending relationships or those seeking new lending relationships should look to BankUnited for loan opportunities.
Are you excited or concerned about BankUnited's recent IPO? Let us know in the comments section.
Ask a Question