Chase Donates $25 million to Community Banks
Stepping up its goal of donating some $100 million to U.S.-based community banks, Chase Bank will give small lenders around the nation $25 million in an aim to promote the extension of credit to individuals and small businesses in struggling communities.
Chase Bank said in a statement the awards would range between $2 million and $5 million and would go to Community Development Financial Institutions, or CDFIs, which are financial institutions that provide credit to individuals and businesses in underserved communities. The bank pledged $100 million to fund the growth of such organizations this past year.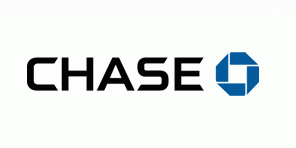 The organizations receiving the fund are alternative lender ACCION Texas-Louisiana, Valley Economic Development Center Inc., Opportunity Fund, First State Community Loan Fund and Enterprise Cascadia.
"Small businesses are critical to our economy and they need permanent capital to strengthen their balance sheets in order to grow" said the bank's chairman and chief executive Jamie Dimon in a statement. "Our $25 million funding initiative, when leveraged with private capital and government programs, will increase lending to small businesses by $125 to $250 million."
ACCION president and chief executive Janie Barrera, who's organization has had a 17-year relationship with Chase, said in a separate statement that the $5 million her organization receives would help the organization make some 2,500 loans and the create 5,000 jobs.
Currently, the 1,000 CDFI's located in the United States hold $25 billion in assets, according to the statement. Over the past three years, Chase has donated over $1 billion in funds these type of organizations and their affiliates.
CDFIs: Lenders to the Underserved
While the current CDFI system officially began in the 1960's, the tradition of such organizations goes as far back as 1800s, according to the Coalition for Community Development Financial Institutions. Such institutions arose out of a growing need for those living in underprivileged communities to create their own banks to access credit due to discrimination from more mainstream financial institutions.
President Lyndon B. Johnson's War on Poverty initiative eventually laid out the groundwork for the growth of today's modern CDFI industry. Through the establishment of the Office of Economic Opportunity, Johnson's administration created community development organizations that worked with underserved communities.
The Community Development Financial Institutions Fund was eventually established when the Riegle Community Development and Regulatory Improvement Act of 1994 was passed by Congress. That fund has provided some $1.11 billion to participating institutions and organizations since its the passage of the act. The U.S. Treasury Department, meanwhile, has received requests seeking over $65 million in funds from CDFIs for the fiscal year 2011, it announced on Thursday.
The Riegle Act also aimed to curb an abusive lending practices geared towards moderate-income homeowners, minorities and the elderly for home equity loans by non-bank lenders, and contained provisions aimed at encouraging the extension of credit to smaller business and reducing arduous paperwork.
READ: Banks Target Minority Groups To Provide Services
Ask a Question