Luxury Spending – Back in Fashion?
As the economy slowly recovers, luxury spending lags behind but follows suit nonetheless. Although it will take a very long time for conspicuous consumption on the part of the middle class to roar back, here is what you could be buying if you had a credit card and no spending limit.
Whisky
The Macallan 64 Year Old in Lalique – $460,000. This is the most expensive whisky in the world to have ever been purchased. It sold at a charity auction in November, 2010, complete with a one-of-a-kind crystal decanter from Lalique. All the proceeds were donated to charity: Water, a non-profit organization bringing clean and safe drinking water to people in developing nations.
Macallan described the whisky as the oldest and rarest it had ever released since the famous whisky company was founded in Scotland in 1824. Stored in Spanish sherry casks since World War II and left to age for over six years, the extravagant concoction had a diminished alcohol level of 42.5% just above the cut-off level for scotch classification. For those of us who appreciate a good whisky but are unable to afford or savour such a rarity, the 'nose' was one of peat smoke, dried orange peal, muscovado sugar and cedar wood mix with spicy cinnamon sticks and cloves. It tastes spicy and peaty with hints of blood oranges, rosin, treacle and walnuts, and chocolate.
Car
Bugatti Veyron – $1,700,000. This is the most expensive street legal car available on the market today. Designed and developed by Volkswagen, it is the fastest accelerating car reaching 0-60 in 2.6 seconds. The Super Sport version is the fastest street legal car in the world, with a top speed of over 267 mph. As expensive as it is to buy, it seems that the Veyron is equally expensive to keep running, with some pegging yearly running costs at $300,000. It's so expensive, in fact, that Autocar says there's an owner who trailers his car to a particular driving route, then follows behind in a private jet.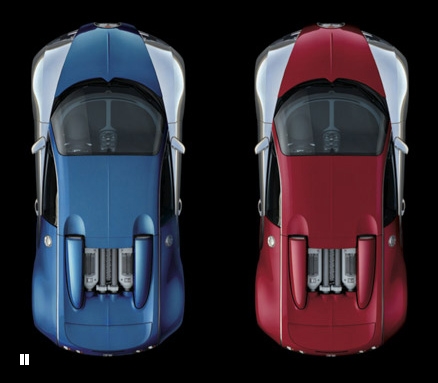 Let's look at the tires, for example: in the U.S., the Michelin Pilot Sport 2s fashioned with the Veyron's unique compound cost about $30,000; in the UK they're £23,500 ($38,216). Bugatti recommends you change them every 2,500 miles, and at every 10,000 miles the company recommends changing the wheels and tires, which can run higher than $50,000. In between those wheel changes will be things like routine maintenance, with a major annual service setting you back about $20,000. None of this is particularly unexpected so long as you remember the Veyron is more a roadgoing Space Shuttle than a car. And this is without even factoring in insurance.
Shoes
Harry Winston's Ruby Slippers – $3,000,000. While the original ruby slippers worn by Judy Garland in the movie The Wizard of Oz were made with sequins, these spectacular slippers designed by Ronald Winston of the House of Harry Winston to mark the classic movie's fiftieth anniversary used real rubies. The slippers include 4,600 rubies totaling 1,350 carats (as well as 50 carats of diamonds), and it took craftsman Javiar Barerra two months to set the stones into the slippers and deliver the finished product. Made in 1989, the world's most expensive shoes were still on sale in 2000.
Watch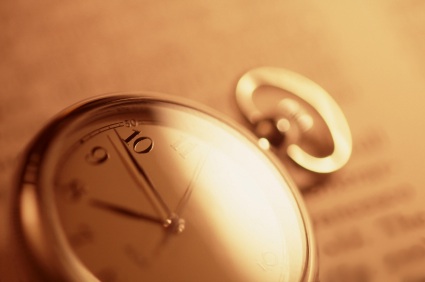 Henry Graves Supercomplication (1932) $11,002,500. Although many other watches have higher purported values because they are collectibles and adorned with diamonds, this seems to be the most expensive watch ever sold. With two faces and 24 complications (or functions) this gold pocket watch took three years to design and five years to produce. When completed in 1933 for Henry Graves Jr, a financier from New York, the watch had a different horological function for each hour of the day and included a chart of the nighttime sky over Graves' home in New York.
In 1999 this watch was put up for auction after being deaccessioned from the museum that it was being held in until then. Sotheby's experts estimated that this watch would fetch between $3 million and $5 million, but due to intense competition, bids soared to more than $11 million.


House

"Antilla" in Mumbai – $1,000,000,000. That's correct. One billion dollars for this… edifice. It would be hard to label this a house at 27-stories and 40,000 sq/ft, and can more appropriately be described as a tower. It is the unique and extravagant creation of owner Mukesh Ambani, the richest man in India. It costs more than a hotel or high-rise, due to its custom measurements and fittings, and it comes complete with a six-story car park. In fact, it does not actually begin until the ninth floor. 570 feet tall and mostly glass, astonishingly none of the 27 floors are the same. Some more facts about this outrageous house:
3 helipads on the roof
Hanging gardens within the structure
Swimming pool within the structure
Two story health centre
Parking space for 168 cars.
Floor exclusively for servicing these automobiles within the building.
Floor for Home theatre – sitting capacity of 50
Ballroom with crystal chandelier ceiling and retractable showcases for artwork and entertainment stages
One more fact is that this house is staffed with 600 people, which comes out to a ridiculous ratio of 1:100 for people living in the house and those who are paid to take care of it.
Ask a Question