USAA App for iPad Introduced to the Public
In an effort to provide the best service to their customer base USAA Bank has announced the most recent addition to their financial services—an iPad App. Described as "An innovative way to Manage Your Finances" this app already has a 5 star rating on iTunes.
USAA has recently been making headlines with the introduction of multiple financial services centers throughout Texas. The military service focused bank has placed an added emphasis on serving customers not only through physical brick-and-mortar building, but technology as well. January 29, 2011 was the official release date for the USAA App for iPad and already there have been 114 users to review, 107 of then rating the app with a 5 out of 5 stars.
USAA App For iPad Screen Shots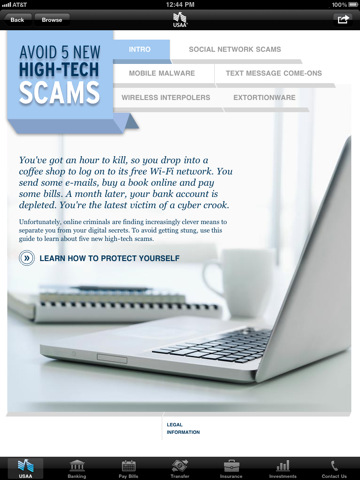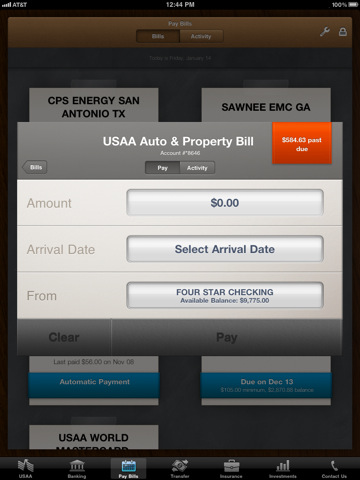 iPad App Features
This isn't the first time USAA has dabbled in the tech world, in fact the have a mobile app that was added the google android market almost exactly a year ago. The iPad offers very similar features to the smartphone app, but is tailored to the apple iPad. This app is completely free and features:
A way to find the financial services centers mentioned earlier in the story.
Financial Management tools including; pay bills, transfer funds, trade stocks
DEPOSIT@MOBILE a way to deposit checks from your iPad
Loan calculators, ATM & rental car locator, get insurance cards
Watch the Video Here
To get a full description of the features or to download this app visit the apple website. We want to know your thoughts: Have you purchased this app? How do you like it? Let us know in the comments section below!
Ask a Question