Investment Strategies Shift After Recession
The recession has made Americans increasingly more risk-averse, results from a recent survey released by TD Ameritrade Holding Corp. revealed.
The survey showed that Americans have been less willing to take risks with their money since the recession that began in 2008. Additionally, 62% of them had changed their investment approaches to reflect this new attitude toward money management.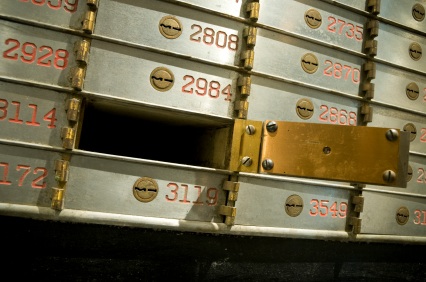 Here are some other facts the study revealed:
28% of investors moved more money into bonds or CDs following the 2008-2009 economic recession
25% moved their money into mutual funds or other managed investment products following the same period
In addition, some 22% of investors began seeking the assistance of a professional investment advisor to guide their investment decisions following the onset of the recession.
"The recession was a 'light bulb' moment for many in this country, causing sophisticated investors and beginners alike to re-evaluate how they save and invest for their futures," said the company's managing director of client engagement Stuart Rubinstein.
Battle of the Sexes
The bank's study also showed that the changing attitudes of Americans towards their investments manifested quite differently between men and women. Men appeared to be more affected by the turbulent economic landscape than women, and this difference was apparent in the way they handled their investments. The study showed that men, more so than women, were more likely to pursue less risky investment strategies than men. Here's a breakdown of what the bank's study revealed about the differences in investment strategies between men and women:
| Investment Strategy Shift | % Men | % Women |
| --- | --- | --- |
| Move money to Bonds | 33 | 21 |
| Rely on an investment advisor | 25 | 18 |
| Move monet to mutual funds or other managed investments | 27 | 18 |
| More selective in stock choices | 35 | 24 |
Don't let the data fool you, however. Despite the fact that men have revised their investment strategies more so than women, they haven't become more discouraged by the markets, TD Ameritrade's study showed. When asked if they had invested new money into the stock market since the recession, men reported to have done so at twice the rate of the women surveyed, with 20% of men having invested new money versus 10% of women.
READ: Men vs. Women: On Money Matters
Protecting Your Investments
To keep your investments on the right track, TD Ameritrade has offered advise for those still anxious about the stock market, which you can further read about in addition to learning about the company's investment tools. And, if you're feeling confident enough, take advantage of the online brokerage company's 60-days of commission-free Internet equity trading offer, which is good until the end of March.
Ask a Question