New KeyBank Checking Fees 2011
Falling in line with many other banks that are scrambling to recover lost revenue in the wake of tight federal restrictions, KeyBank will be rolling out a new fee schedule this summer on its checking and savings account products.
Starting June 1 of this year, the bank will revise its checking account fees by adding a new $5 monthly fee and change its inactivity fees on checking and savings accounts. If you are a customer of the bank you'll need to do the following in order to avoid paying the new monthly fee on your checking account:
Make deposits totaling $500 each month into your account
Make at least five transactions on your checking account during a statement cycle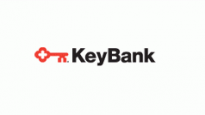 Inactivity fees for the bank's checking and savings accounts will also change this coming June. Customers that fail to maintain a $5,000 balance on their checking accounts for more than three months will incur a $5 inactivity fee. Customers with savings accounts that fail to do the same for one year will incur a $5 fee.
Read: How to Prepare for the Death of Free Checking
What won't change for inactive interest-bearing accounts is the interest reduction rules. For interest bearing KeyBank accounts that are deemed 'inactive' interest will be reduced to 0.05%.
Here's a table of the bank's current fees versus the changes that will occur in June:
| Description | New Fee | Old Fee |
| --- | --- | --- |
| Monthly service fee | $5 | $0 |
| Inactivity fee | $5 for three months inactivity on checking accounts, 12 months on savings accounts | $5 for 12 months inactivity on checking and savings accounts |
If you're a customer of KeyBank, you'd be well-advised to take note of the changes and make sure you comply with the bank's new fee schedule well before this summer, because the new rules will apply go into effect on the first statement that cycles on or after June 1. That basically means you can be charged these fees for a statement cycles beginning as early as May 15.
Here is an extended list of the Keybank's checking fees for 2011:
| Description | New Fee | Old Fee | Description | Fee |
| --- | --- | --- | --- | --- |
| Monthly service fee | $5 | $0 | Monthly maintanance service charge | $5 |
| Inactivity fee | $5 for three months inactivity on checking accounts, 12 months on savings accounts | $5 for 12 months inactivity on checking and savings accounts | | |
| Recurring overdraft fee | $28 | | | |
| Returned Deposit fee | $10 | | | |
| Early account closeout fee | $25 | | | |
| Legal process handling fee | $50 | | | |
| Image statement fee | $3 | | | |
| Check image fee | $3 | | | |
| Statement copy fee | $6 | | | |
| Fedwire service fee | $15 | | | |
| Domestic Wire Transfer (Outbound) | $25 | | | |
| International outgoing fee | $40 | | | |
| Domestic Wire Transfer (Inbound) | $5 | | | |
| Returned statement fee | $10 | | | |
| Special statement handling fee | $10 | | | |
Ask a Question