USAA Bank Offers Excellent Jumbo CD Rates
USAA Bank is offering highly attractive yields on its mid-term jumbo CDs. The CD rates on terms from 15 months to 3 years are beating those from many popular online banks.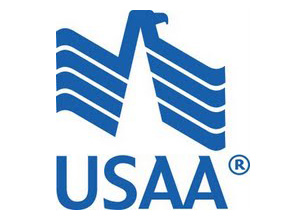 USAA has been generally reviewed for having great banking products and unbeatable customer service for a highly rated banking experience. It is one of the highest rated banks on MyBankTracker.com with an overall rating of 4 out of 5 stars.
USAA Jumbo and Super Jumbo CD Rates
USAA has two tiers of CD rates – Jumbo and Super Jumbo – on very large balances. Customers who are willing to commit at least $175,000 towards one of these Super Jumbo CDs will earn a 0.20% APY extra compared to a Jumbo CD with balances from $95,000 to $174,999.
The Jumbo CD rates from USAA are still competitive to the returns on the leading traditional CDs without large balance requirements but the excellent Super Jumbo CD rates is what really encourages customers to consider saving a sizable chunk of money.
| CD Term | APY on balance of $95,000 - $174,999 | APY on balances of $175,000 and over |
| --- | --- | --- |
| 15 months | 1.25% | 1.45% |
| 18 months | 1.45% | 1.65% |
| 2 years | 1.55% | 1.75% |
| 30 months | 1.70% | 1.91% |
| 3 years | 1.90% | 2.10% |
USAA's penalty schedule for early withdrawals are as follow:
90 days of interest on terms from 30 days to 1 year
180 day of interest on terms from over 1 year to under 7 years
365 days of interest on the term of 7 years
Previously, new customers required a relationship to the military in order to open an account with USAA but it has opened up certain products to all customers nationwide. Visit here for more information and to open an account with USAA. Also, be sure to read the USAA Bank customer reviews.
To find and compare other CD products available, visit the CD rates page.
*All rates stated above as of 1/28/11.
Ask a Question