Minority-Owned Banks Provide Service to the Underbanked
Minority-owned banks have served the needs of underserved or disadvantaged communities in the United States for over 200 years, and continue to grow in prominence as more groups empower themselves to take charge of the economic development of their communities. Here is an inside look into the beginning, growth and present of minority-owned banks.
According to the Federal Reserve Board, there are 113 minority-owned banking institutions that control some $31.2 billion in deposits. The largest amongst them is holding company International Bancshares Corp., a Hispanic-owned company formed in 1966 that controls 279 branches under the name International Commerce Bank in 107 communities throughout Texas and Oklahoma.
While the government didn't official define the meaning of a minority-owned bank until 1989, such institutions have served the needs of various communities in the United States for hundreds of years. The Federal Reserve Board of Governors began the Partnership for Progress in 2008 to promote the growth of minority-owned and de novo banks in the United States.
"The program's overarching mission is to preserve and promote minority-owned institutions and to enhance their vital role in providing access to credit and financial services in communities that have been historically underserved," Federal Reserve Board Chairman Ben S. Bernanke said at the time the program was established.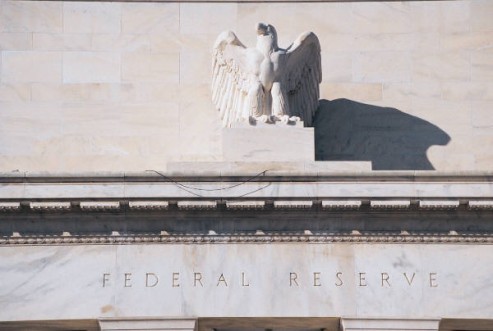 Minority-Owned Banks: A Centuries-Long Tradition
According to the government initiative, the first semblance of a minority banking institution was formed in 1778, when the Free African Society in Philadelphia was formed. The organization, which billed itself a mutual aid society focused on providing newly freed slaves guidance in the realm of money management, blazed the trail for the formation of future minority-owned banks in the United States.
Some 110 years later in 1888 Capital Savings Bank was opened in Washington D.C., and was the first bank organized by African Americans. Another five years later, Banco Popular was established in Puerto Rico. The turn of the century and beyond saw the rise of minority-owned banks geared towards a greater variety of ethnic groups, including banks that served the needs of women, Chinese Americans, Latinos and Native Americans.
In September of 1999, the Office of Thrift Supervision issued a federal banking charter to G & L Internet Bank, the first bank targeting gays and lesbians. At the time, the bank's founder, Steven Dunlap, said he decided to open the bank because he had been previously turned down for a business loan by a traditional bank because the planned business deal was to be marketed to gays and lesbians.
"I decided right then to create a new kind of bank that would look at all customers — gay, straight or whatever — as real people and not bundles of negative stereotypes and silly misconceptions" said Dunlop in a prepared statement at the time.
The G & L voluntarily closed in 2002. It held $63.8 million in deposits as of late 2001.
Federal Regulations Promote the Growth of Minority-owned Banks
The Financial Institutions Reform, Recovery and Enforcement Act of 1989, which defined minority depository institutions as those that were federally-insured and where 51% or more of the voting stock is owned by one or more socially and economically disadvantaged individuals, helped encouraged the creation and protection of minority-owned banks. To date, there are 113 minority-owned banking institutions in the United States.
Here's a snapshot of the breakdown of minority-owned financial institutions in the United states as of Sept. 30:
| Minority Group Served | Number of Institutions |
| --- | --- |
| Asian American | 42 |
| African-American | 28 |
| Hispanic | 16 |
| Native American | 15 |
| Caucasian Women | 7 |
| Low-Income | 4 |
| Other | 1 |
Do you bank with a minority-owned bank? Fill us in on your banking experiences.
READ: Chase Donates $25 million to Community Banks
Ask a Question