Debt Collection Activity on the Rise
Debt collectors are stepping up their activities despite a lack of proof for many of the claims, a new report issued by Consumers Union and the East Bay Community Law Center recently revealed.
The report, titled "PAST DUE: Why Debt Collection Practices and the Debt Buying Industry Need Reform Now" showed that debt collectors have been filing more lawsuits against consumers despite a lack of proof that the claims actually exist. The problem has been exacerbated when consumers do not receive timely notice of their possible claims, or when consumers do not have accurate proof of the exact amount of their claims in order to defend themselves.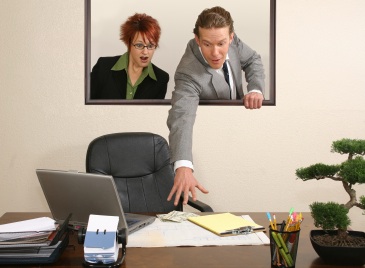 Debt collections bought up some $110 billion in debt in 2005—up from just $6 billion in 1993. They often target individuals without legal representation that do not know their rights. Such agents operate by purchasing debt for pennies on the dollar and using aggressive tactics to collect on the full amount of the recorded claims. Debt collectors can even turn a profit by collecting just a fraction of the amount of claims owed, then reselling the debt to a new debt collection agency that can restarts the collection efforts, according to the report.
"The debt collection system is in dire need of reform," said Gail Hillebrand, Director of Consumers Union's Defend Your Dollars campaign in a statement. "Current law fails to address rampant debt collection abuses and leaves consumers vulnerable to being harassed for debt that has been paid off or that they don't even owe."
The Federal Trade Commission received more complaints about debt collectors in 2009 from consumers than from any other industry, with close to half of those complaints being filed by consumers that claimed the debts were not owed, were overstated, or had been discharged in bankruptcy.
If you are being harassed by a debt collector it is important that you know and understand your rights. You should never be threatened by physical violence or told you'll be arrested if you don't pay your debt obligations.
READ: Your Rights Against Harassment By Debt Collectors
LEARN: Robo-signing Strikes Again, This Time with Credit Cards
Ask a Question