Fifth Third Bank TARP Repayment of $3.4 Billion Brings Treasury Closer to Goal
Fifth Third Bank was the latest of the larger regional banks to repay $3.4 billion in Troubled Asset Relief Program (TARP) funds. The Treasury said that it is about to break even on the TARP bank bailouts and profitability is expected soon.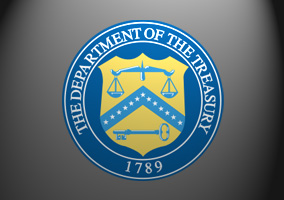 After Ohio-based Fifth Third Bank repaid $3.4 billion to buy its outstanding preferred shares given to the U.S. Department of the Treasury under TARP provisions, profits are on the horizon.
Including Fifth Third's repayment, total repayments and other income from banks that participated in TARP is approximately $243 billion out of the $245 billion that the Treasury used to bail out banks.
The government disbursed a total of nearly $410 billion across all TARP programs including aid to banks, the auto industry, insurance company AIG, and efforts to restart credit markets and prevent rampant foreclosures. According to the Treasury, total repayments from TARP have exceeded $274 billion.
Taxpayers to Profit From Banks
"We expect that the programs within TARP to provide direct financial support to banks will provide a profit for taxpayers, and today's repayments move us even closer to achieving that result," said Tim Massad, Acting Assistant Secretary for Financial Stability. "As the economy heals, we're continuing to see private capital step up and replace public support in the financial sector, which has dramatically lowered the cost of TARP for taxpayers."
The Treasury estimates that bank programs under TARP will yield a $20 billion profit for taxpayers – $12 billion expected from Citigroup's bailout. In December, the Treasury projected TARP to cost $48 billion in taxpayer dollars but with the profits from bank programs, the cost to taxpayers is estimated to be $28 billion.
READ: Government to Sell Warrants in Wintrust Financial Corp.
Ask a Question